Using analytics to create long-term strategy.
Top pharmaceutical, Life Sciences and Healthcare commercial data intelligence.
Scalable data. Intuitive design.
Datacrest: A Pharmaceutical, Life Sciences and Healthcare Commercial Data Business Intelligence Solution Powered by Mind+Machine™
Scalable data management tools

Full set of scalable tools supports data gathering, maintenance and analytics.

Compatible with all data suppliers

Gives user the flexibility to select their preferred commercial data suppliers.

Open technology architecture

Modules can be individually or collectively integrated with other solutions.

Highly intuitive design

Very little on-boarding and training is required, and is backed by dedicated experts.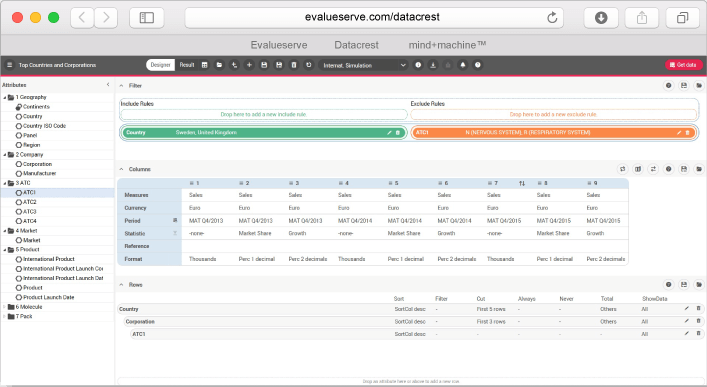 Data Management Tools Makes Analysis Easily Scalable
De-siloed data is easily delivered by consolidating and managing resources, which improves workflows through easily accessible information.
Scalable tools can be applied to various steps of the data process such as data gathering, maintaining and analytics.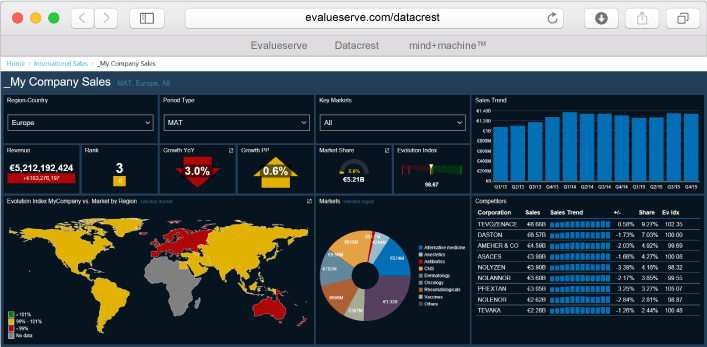 Choose Preferred and Trusted Commercial Data Suppliers
Easily integrates data from various commercial data suppliers, without the need to worry about integration challenges.
Robust data is delivered to the user that is applicable and relevant, so that more time can be spent on generating valuable insights.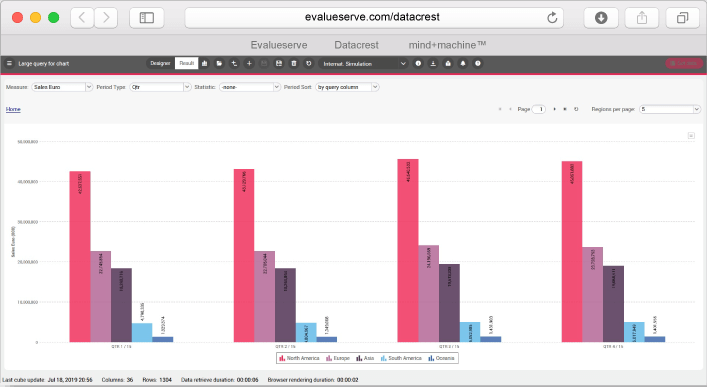 Superior Open Technology Architecture Provides Flexibility
Choose modules that can be integrated into other solutions individually or collectively, in order to build a solid business intelligence solution perfectly suited to your needs.
Long-term agility is given to your data gathering and maintenance, since new technologies can be quickly and freely implemented.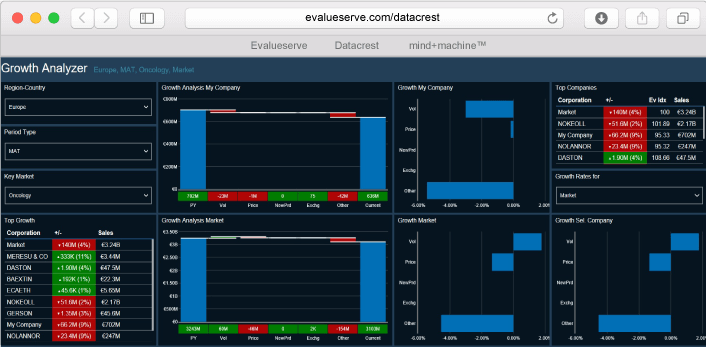 Highly Intuitive Design that is Backed By Dedicated Experts
Intuitive design enables users to easily navigate and utilize the tool, without a long period of training and on-boarding procedures.
Dedicated experts back-up the solution, who specialize in a wide range of industries and specialties and readily available.
See Why Over Half of the
F500 Trust Us
3 of top 5 strategy consultants

3 of 5 oil and gas supermajors

12 of top 15 global pharma companies

5 of top 10 personal care companies

6 of top 10 industrial goods companies

8 of 10 global investment banks