Quesense: An ML-Powered Platform Enabling Users to Leverage Highly Accurate Data to Engage Prospects, Grow Customer Relationships, and Reach Out to Qualified Leads
Centralized Data

Streamline and centralize up to 90% of data requirements

100% Automated

Continuously cleans and standardizes data fields

High Data Accuracy

Identify potential duplicates and enrich data with external sources

Business Ready

Enhance outreach profiles and access detailed insights
CRM Data Powered By Mind+Machine™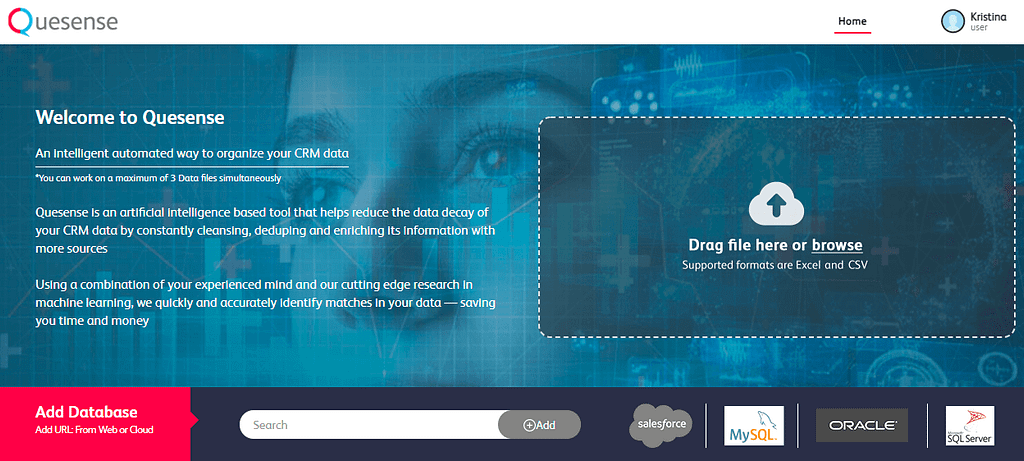 Health Check & Data Cleanse
Standardizes data formats by checking for typos, misspells, abbreviations, and inconsistent formats.
Health check scores data health based on seven parameters: accuracy, consistency, completeness, validity, uniqueness, and relevancy.
Machine Learning Consolidation
Active machine learning-based de-duplication and consolidation that continuously learns from real-time human inputs. 
Identifies and groups all potential duplicate records using multiple fields to find records with the most accurate data.
Training mode for AI labeling and de-duplicating records enriches the machine learning process for future use.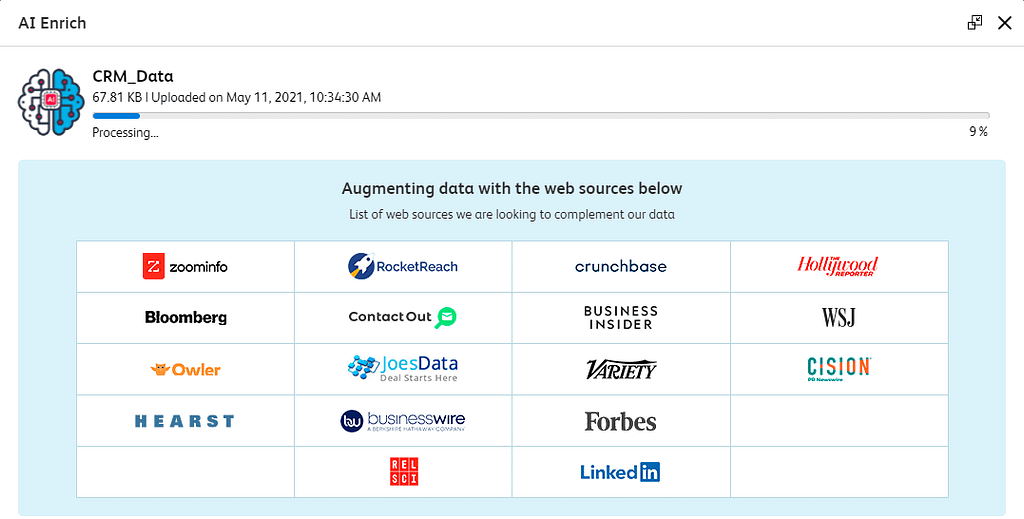 Artificial Intelligence Enrichment
Verifies records from external third-party resources such as LinkedIn, Bloomberg, Business Wire, Zoom Info, Joes Data, and Forbes.
Automates suggestions based on available data and includes LinkedIn Pointers to enrich current data.
Integrates customer data for enhanced enrichment and suggestions.
Talk to One of Our Experts
Get in touch today to find out about how Evalueserve's Quesense can help you improve your processes, making you better, faster, and more efficient.
Contact Us