ONE-STOP, SELF-SERVICE FINANCIAL DATA HUB FOR BANKERS FOR VALUATION COMPS
Powered by AI. Monitored by domain experts.
Driven by you.
Compsbuilder: Financial Data Hub for Bankers Comprising of Trading Comps and Benchmarking Data
Efficient

Avoids duplication of comps across sectors and regions

Configurable

Configure your own comps models and output templates

Accessible

All your comps maintained by global teams available 24/7 on your desktop

Knowledge Management

Allows use of comps data for multiple analytics e.g. benchmarking
Streamlines Maintenance of Comps Universe
Eliminates the need for bankers to maintain bulky MS-Excel trading comps models
Standardizes and reduces the number of templates required to maintain comps universe
Allows creation of new deal specific custom comps by click of a button re-using the data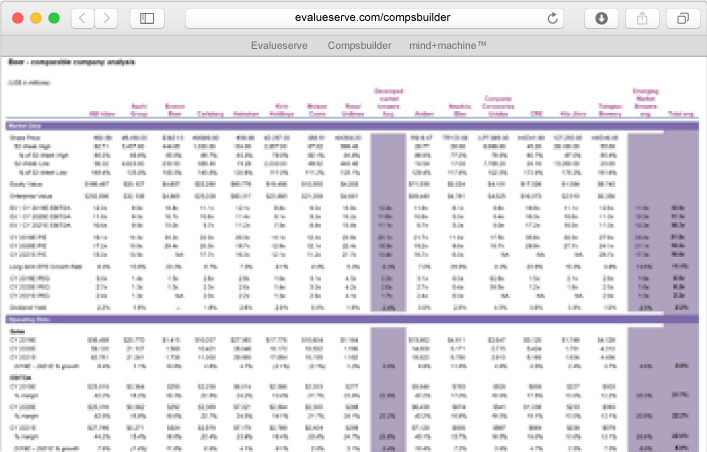 Always Available Comps
Intuitive interface to select comps, collate the data and customize their outputs.
Quickly generates comps and benchmarking outputs on the fly, anywhere, anytime.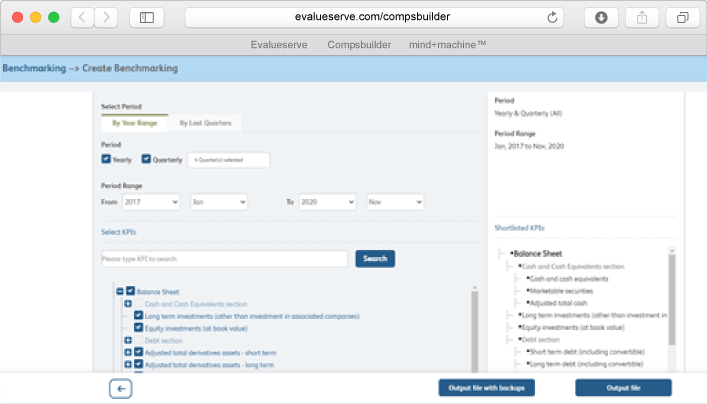 Leverage Data for Multiple Analytics
Collect financial data once and Cross leverage it for multiple purposes in future
Wide variety of financial analysis by leveraging stored data in financial data hub.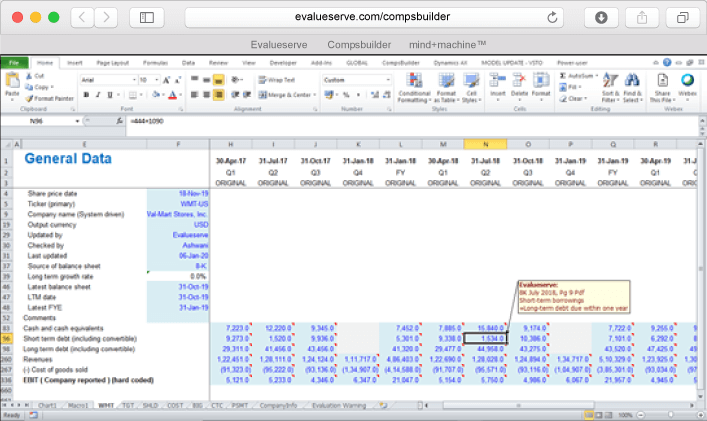 Quickly and Easily Audit Financials and Operating KPIs
A ready-to-use repository of source documents is always available.
Smart tagging of source documents and cell comments to provide relevant backups for reliable auditing.
See Why Over Half of the
F500 Trust Us
3 of top 5 strategy consultants

3 of 5 oil and gas supermajors

12 of top 15 global pharma companies

5 of top 10 personal care companies

6 of top 10 industrial goods companies

8 of 10 global investment banks