Facts for decisions
Fast, valid and transparent
Navigator: An Innovative Business Intelligence Solution for the Furniture Trade
Company-wide standardization and valid numbers

Uniform facts for your daily decisions around-the-clock

Scalable data warehouse for all your data

Features an ERP system, plans, frequency data, market research data, and much more

Intuitive dashboards and sharable reports

Clear and interactive dashboards, high-performance pivot analysis and exportable reports

Targeted focus on specific data areas

Focus on the data relevant to your area and keep control over this information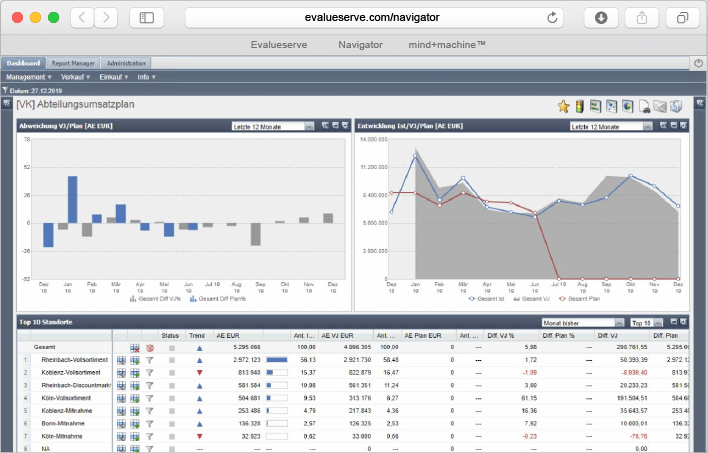 Navigator at a Glance
The task of the Navigator is to summarize data from distributed sources, condense information and clearly visualize it.
Dashboards enable your users to analyze and interact with data.
Becomes the central source of information for decision-makers, which can be used at any organization level
Modular Structure – Prioritize Based on Immediate Needs
The modular structure of our business intelligence solution enables flexible content scalability.
Adapt the Navigator to your needs through added tools and functions.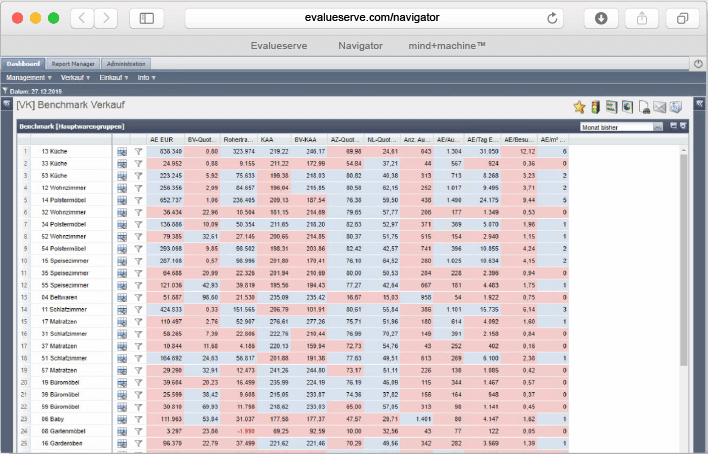 Dashboards, Pivot Analyses & Reports
Through impactful KPIs, identify deviations from the previous year or plan for the next year, in order to quickly and effectively achieve goals.
Supports users with a variety of analysis functions, that can be used to answer new questions.
Automatically distribute information to decision-makers through predefined or custom reports, which can be time-controlled and user group-oriented.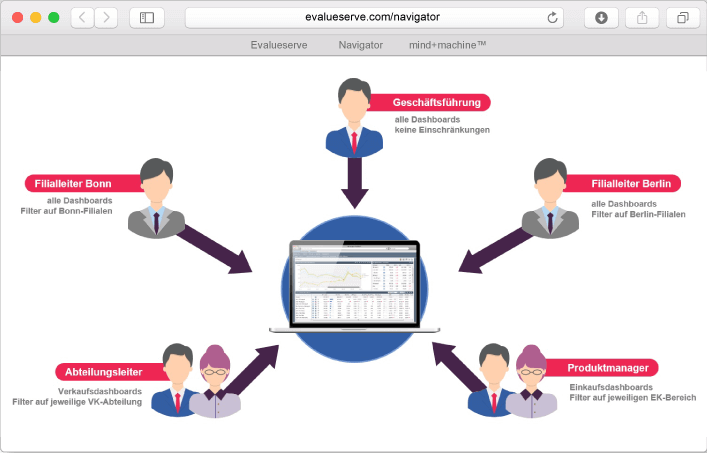 Stay in Control of Your Information
Easily integrate company-wide standards and concepts, in order to form hierarchies and value structures unique to your organization.
Administration tools support you in adapting the tool to your individual requirements.
See Why Over Half of the
F500 Trust Us
3 of top 5 strategy consultants

3 of 5 oil and gas supermajors

12 of top 15 global pharma companies

5 of top 10 personal care companies

6 of top 10 industrial goods companies

8 of 10 global investment banks