Our People Stories
Akshata Dwivedi
Technical and Functional Specialist at Norsk Hydro
The Chosen one
My journey at Evalueserve will always be close to my heart as it was the first organization that I worked for. It was a campus placement and my college was extremely proud of me, as I was the only student selected from Jaipur.
My Evalueserve journey was as exciting as it could get. I got to work on three different projects during my stint of almost three years. One project was Excel based and the other one PowerPoint. While these two projects helped me gain a deep understanding of Microsoft tools, the third developed my email writing and telephone communication skills, as directly I interacted with the client.
I also made some very good friends – one visited me just last year when he came to Jaipur with his wife. It was so good to meet him and reminisce about the 'old' days.
I still remember the fun activities that HR planned every month. Also, the way Evalueserve celebrated each and every festival was truly inspirational. I remember how the office was decorated on Independence Day and Republic Day in tricolor, and the gifts that were distributed on Diwali.
My biggest professional achievement was when my first project got over – the client gave each one of us a certificate of appreciation and a bonus!
I would sum up my journey at Evalueserve as one that was exciting and filled with so many learnings and new experiences.
I extend my best wishes to the entire Evalueserve family!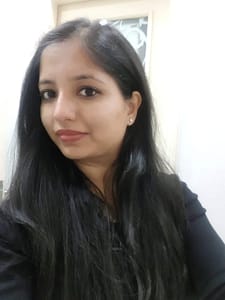 SHARE YOUR STORY
We would love to hear from you, about your Evalueserve experience.