I spent time with Anuj Bhardwaj, Director at IP and R&D Solutions, to learn about Evalueserve's paralegal services team, his journey with us and how he is helping his community.
"What sets Evalueserve apart from our competition, is our IP professionals becoming trusted advisers to our customers."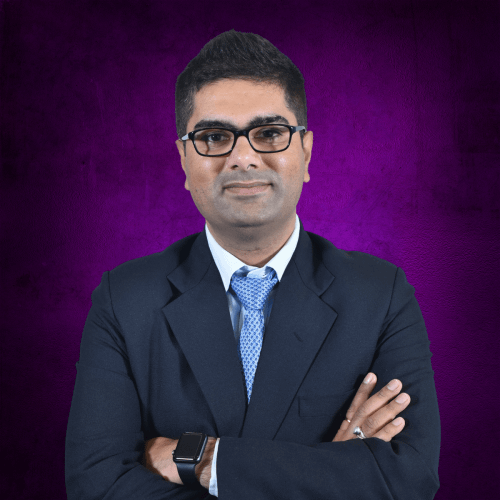 Anuj, how you have grown professionally while you were working for Evalueserve?
From the earliest days at Evalueserve, when even the entire IP domain seemed new and simple tasks felt like a challenge (such as changing the formatting of a cell in MS Excel), fast forward to leading paralegal India and IP R&D China operations teams today. Right up to becoming the driver in the restructuring of the US and EU IP R&D operations. All in all, it has been a tremendous journey that transformed me from a university graduate in Computer Engineering through to professional that I am today.
What has kept me going with Evalueserve is the immense availability of opportunities to tackle challenges, execute projects, design, implement and restructure processes for optimization. The skills I got to pick up over the years, also came in useful in our recent plan to restructure the US and EU operations. Target was to synergistically align them with the respective domain teams.
Moreover, I have recently completed my bachelors' program in law (LL.B.). Personally, it felt important to me to focus on further developing my skills in general to have a heightened awareness of what happens in IP law and how these developments affect companies IP practice.
Why should someone decide to work with the Evalueserve paralegal services team? How do we differ from the competition?
While paralegal services profession has existed for many decades; the profession got boosted with the further development of computers in regard to Machine Learning and Artificial Intelligence and the ability to execute processes in a far more efficient manner than what was possible earlier. Paralegal processes need to keep up with the pace of technology developments. At Evalueserve our focus lies on using the cutting-edge technologies to improve our services to our clients – be it worldwide patent and trademark docketing support, portfolio audits and updates, legal status monitoring, patent proofreading, IDS and filing support tasks, Patent Term Adjustment / Expiry calculations or contract database management and support.
Globalization has also benefitted this industry wherein professionals who were experts in the laws of only their respective country are now skilled at handling processes related to multiple countries. This in turn benefits the global corporations immensely in their pursuit to get their IP protected in multiple countries. The IP experts in my team do bring in this multi-market perspective and are trained on constant basis to further develop their skills.
On the other hand, this global development resulted in a constant demand to improve (and sometimes completely re-engineer) the filing, prosecution, and maintenance of processes, with an emphasis on quality and efficiency in every single bit of these processes. Evalueserve follows the market changes and adapts the best practices to our operations.
What sets Evalueserve apart from our competition, is our IP professionals becoming trusted advisers to our customers. From bringing-in transparency of how each process is functioning to keeping each customer-stakeholder always informed and up to date of the progress and completion of each task in their workflow. This transparency leads to enormous benefits in costs and resources optimization. This is only achievable through a very open communication on the ongoing projects.
Which main trends you identify in the traditional paralegal Services discipline currently?
The primary trends which I see as relevant in paralegal services are:
The cooperation between different patent offices has gradually improved over the years. This is especially commendable in context of the IP5 patent offices.
Digitalization is also bringing in a rapid transformation in how the processes are executed. This can also be ascertained from the periodic communications by USPTO encouraging applicants and their representatives to go for e-filing.
The changing landscape is a fertile ground for software makers to revisit how they can tweak the software workflows to better suit the needs of patent offices as well as their customers.
These trends are bringing-in rapid innovation in way of working – with technology becoming an enabler in each process, in not only speeding up the tasks but also contributing to increased responsiveness and quality.
What is your experience been with our company culture already 14 years?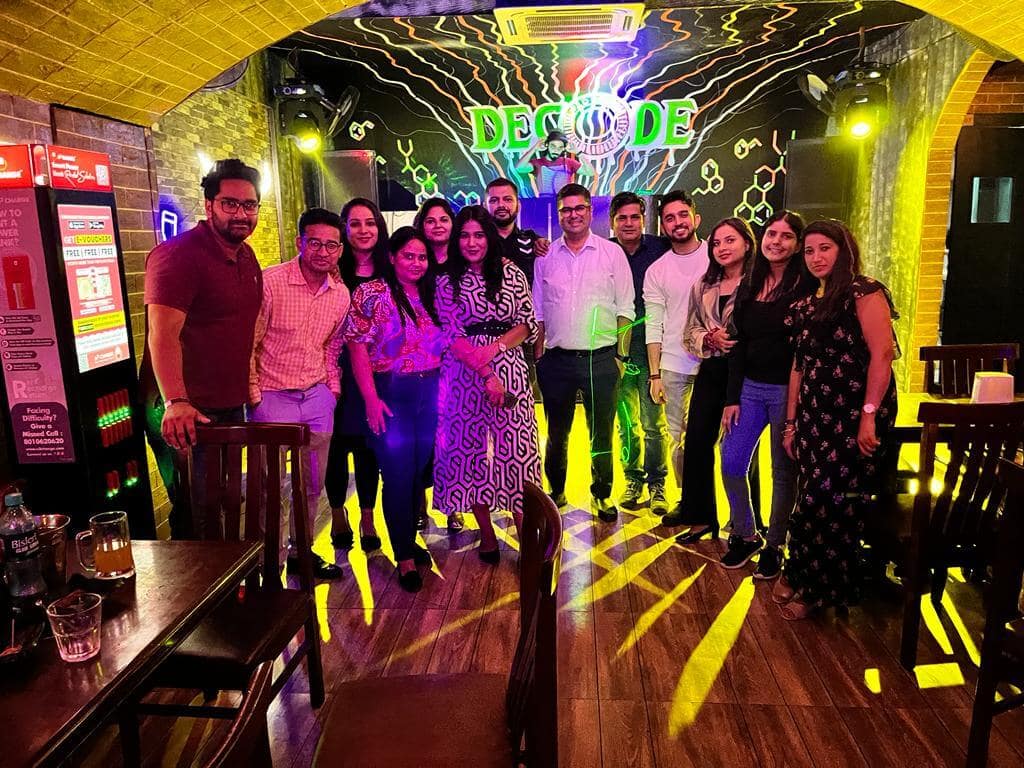 Evalueserve is a dynamic and fast paced organization, that continues to reinvent itself to stay relevant in these rapidly evolving times. It provides a great atmosphere to collaborate and challenge the status-quo. This is also lived and shaped in the internal mantra of "obligation to dissent", one of the values encouraged internally. 
Further, the organization has dynamically adapted to unforeseen challenges, such as Covid-19 by rapidly transitioning over 4,000-strong workforce to work from home in matter of just a few days, and with near zero downtime to its global client base.
For a long time, you played a very active role in our India Corporate Social Responsibility team. Why is giving back so close to your heart?
Giving back to society has always been close to my heart, so I was excited to get an opportunity to contribute in the Corporate Social Responsibility (CSR) team at Evalueserve whereby we partnered with "Navjyoti Foundation" and "Engineers without Borders" team from University of Hartford in facilitating clean drinking water and sanitation to nearby villages of Abheypur and Ghamroj. It has been great to get these volunteering opportunities and to be an active contributor to real change.
What is the one thing you learned last month, industry related or not?
People are at the forefront of what we do, and one thing Covid-19 has taught me is to critically examine how to shape the future working models for our employees. Specifically looking at synchronous and asynchronous work structures to support the work-life-balance needs of our employees while continuing to be responsive to the ever-evolving business requirements. New Work models become indispensable in today's organizations and as a team manager I need to listen, learn, and form new ways of working by trial-and-error principle.
Do you have any questions?
You like our Spotlight Series? Below a few more inspiring interviews to read: