Innovation & Intellectual Property Solutions
Are you in Search of Space?
Fields of innovation. Gaps in markets. Windows of opportunity. Each is a space to discover. Exciting new spaces where your business can thrive may be your desire, but we'll make it our passion.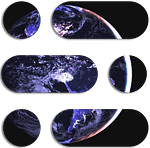 Get a Search Proposal in 5 mins with Searchstream
Innovation and R&D Solutions
Leading the Market in IP and R&D Services
Putting hundreds of analysts and consultants at your disposal –  patent analysts, innovation intelligence specialists, technical specialists, licensing analysts, patent agents, and IP docketing specialists. Active in R&D and intellectual property search, intelligence, and prosecution solutions, Evalueserve is the largest and one of the most respected players in the IP and R&D services industry. 
The Evalueserve IP and R&D team is unique in having a large, in-house research development and innovation intelligence team. Improving the quality of patent searches and analytics while optimizing digital and industrial intellectual property prosecution services for you is what we are here for. 
Close collaboration with customers and partners is at the heart of Evalueserve's strategy.
Our Solutions
IP and R&D Solutions
The largest service provider of quality-focused IP and R&D search, intelligence, and IP prosecution solutions.
I have been closely associated with Evalueserve, a leading provider in IP and analytic solutions, for more than a decade. In my previous role as the head of IP for Sony India, I had the pleasure of collaborating with Evalueserve on various IP projects. The management team at Evalueserve has a keen sense of understanding the requisites of the client and developing a plan to efficiently execute operations to manage the overall needs of the client.

I strongly recommend using Evalueserve for your IP needs.
In the last decade, I have been closely involved in training over 50 Patent Engineers at Evalueserve in all aspects of Patent drafting and prosecution. I continue to collaborate with them in my current role and utilize their resources to efficiently draft and prosecute patent applications in a cost-effective manner. The Evalueserve team is also adept at handling large patent portfolios and have prosecuted thousands of Office Actions under my supervision.

I strongly recommend using Evalueserve for your IP needs.
Featured Blog
Patent Search Strategy: Creating the Perfect Search
In the normal time allotted to search creation, it is probably not possible: there are too many potential documents and too many different search strategies to test. It's highly unlikely that under normal circumstances, one could find all relevant documents.
Related Resources
Optimize your outcomes.
Related Products
AI-optimized products that scale.
We offer a distinct suite of products with careful attention to client-specific agility and seamless integration into existing platforms.
Related Industries
Additional Industries.
Talk to One of Our Experts
Get in touch today to find out about how Evalueserve can help you improve your processes, making you better, faster and more efficient.