Sector and Account Intelligence for Professional Services (PS) Firms
Why do you need sector and account intelligence?
Sector and account intelligence is at the core of any account-based business development and marketing effort. It provides a 360-degree view of target accounts, enabling a better understanding of business priorities and challenges. It empowers strategy consulting, accounting and advisory, and other PS firms to plan their account development efforts and approach it in a more targeted manner.
PS firms can use the insights generated through sector and account intelligence to identify focus areas for their key accounts/clients, determine potential opportunities, compare their clients' business performance vis-à-vis peers, and understand prevailing sector trends. They can also use it to craft targeted marketing strategies, drive insightful conversations, and offer solutions that address critical pain points.
Relevance amid COVID-19
The COVID-19 pandemic has forced firms to re-evaluate and re-prioritize their marketing spend and sales strategies. Amid growing competition and increasing pressure related to account acquisition, retention, and development, sector and account intelligence can help in:
Improving sales preparedness and account responsiveness
Uncovering timely insights and mapping them to existing opportunities
Crafting the right pitch at the right time
Developing targeted sales messages that resonate with key personas
Strengthening account relationships
Understanding whitespaces and strategically developing unique selling propositions
Key Components
Sector and account intelligence has three components that PS firms must delve into to understand their key accounts better.
Company Intelligence: It covers the most critical aspects of key accounts, such as where they play, and how they compete. Company intelligence focuses on company overview and structure, core product offerings, business strategy, digital strategy, financial performance, ongoing key initiatives, M&A and partnerships, leadership focus, etc.
Sector Intelligence: It focuses on sector-level data and developments. It enables PS firms to understand how an account can capitalize on sector growth drivers as well as tackle potential risks. Sector Intelligence includes:

sector performance and growth
macro themes and trends
emerging opportunities, risks, and disruptors
regulatory and policy updates, etc

Peer Intelligence: It aims to track strategic focus areas, growth and expansion plans, financials, new capabilities, leadership movement, etc. A comprehensive account intelligence program must include timely information on the positioning and relative strength of competitors and peers.
Key Steps in Sector and Account Intelligence
Sector and account intelligence involves gathering, tracking, and analysis of account and sectoral data to unravel potential revenue opportunities, market movements, threats, investments, and sector trends. The most well-optimized sector and account intelligence programs involve identifying 8-10 broad sector themes/trends that:
Provide a robust view of strategic focus and challenges of your priority accounts
Capture the current sector pulse and are likely to shape future sector developments
Define
Create a 'priority account' list based on size and nature of your relationship with a company, growth potential it offers, product / service relevance, etc.

Gather
Gather data on your priority accounts; use technology (advanced keyword search, AI / ML engines, and APIs) to automate data gathering.
Analyze
Analyze the data to generate insights that can help in creating new account strategies; use AI / ML tools to save time and gain a better picture of overall market trends.
Distribute
Ensure that your insights are easy to access and scalable, and distribute it across multiple accounts by configuring your CRM, messaging, and intelligence platforms; use technology to create one source of truth.
Note that static, one-time, or periodic data collection and analysis may yield sub-optimal results. Frequent AI / ML-based data collection, combined with the steps above, will make your insights cohesive, easy to consume, timely, and accurate.
Benefits
Insights gathered through sector and account intelligence can be leveraged throughout the marketing and sales lifecycle to:
Nurture a strategic rather than a transactional relationship with clients by constantly displaying a greater understanding of their business needs and providing more value
Develop customized solutions for clients
Undertake new thought-starter discussions by being aware of new sector developments
Identify the best people to contact at target companies and accounts
Beat the competition by identifying trigger events
Increase customer renewal rates and maintain revenue levels
Improve returns on marketing spend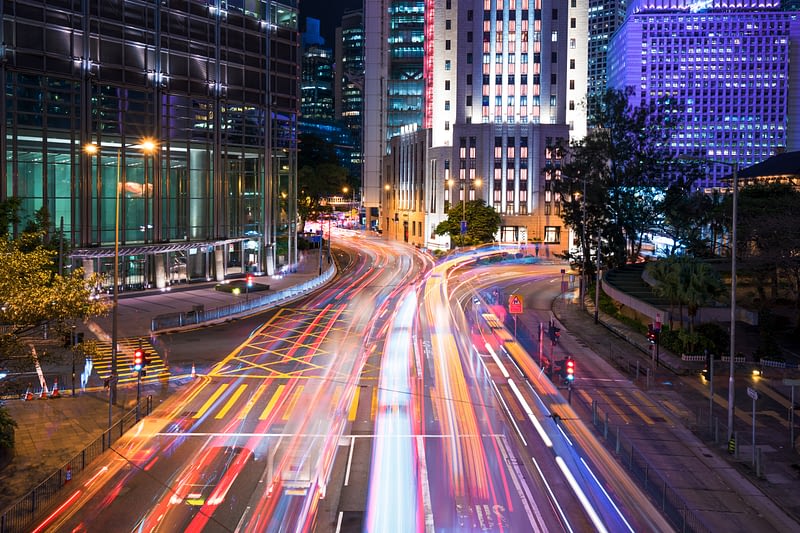 RELATED RESOURCES
Expand Your Understanding.
Talk to One of Our Experts
Get in touch today to find out about how Evalueserve can help you improve your processes, making you better, faster and more efficient.