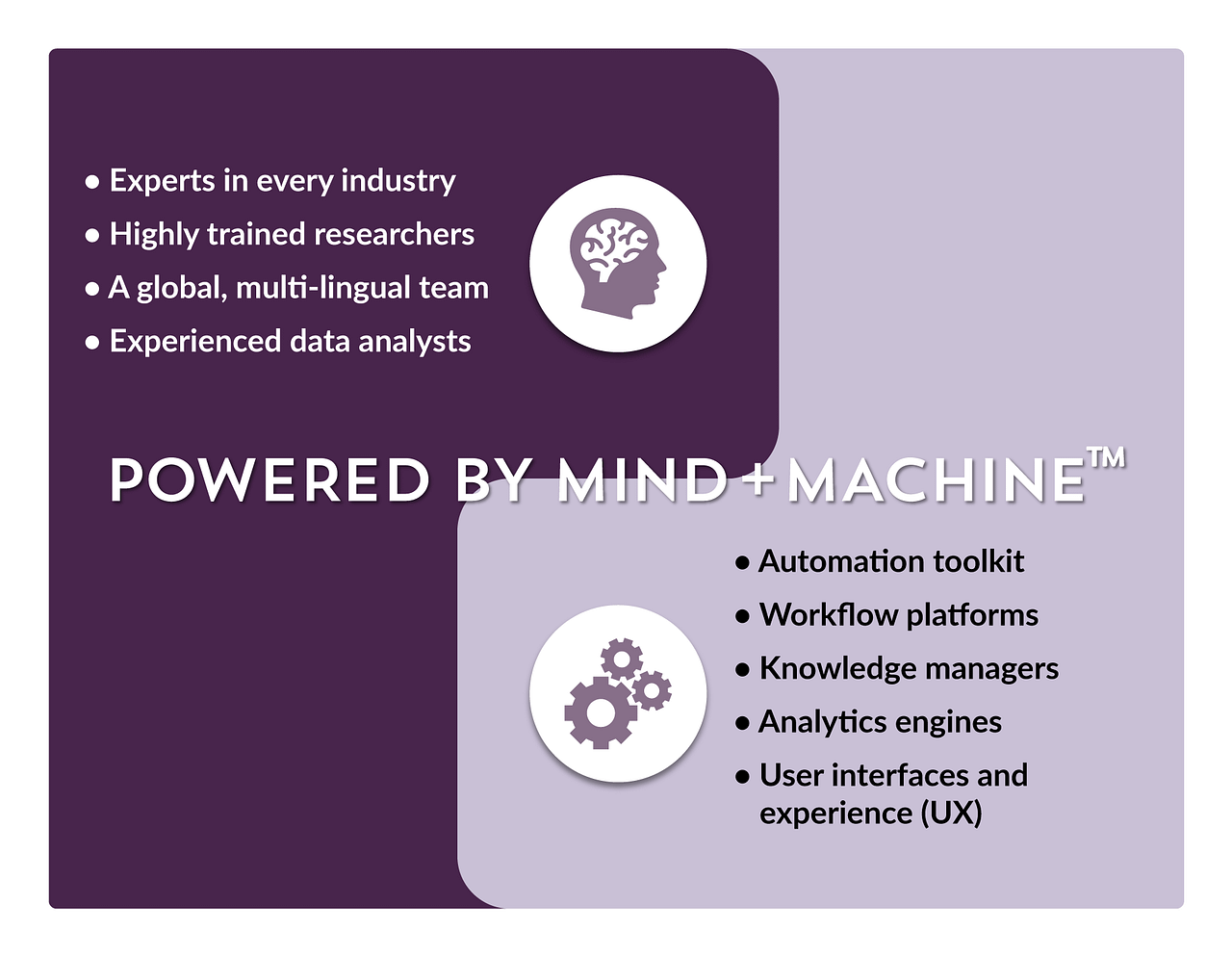 How Mind+Machine™ Works
Our researchers and analysts are highly skilled professionals with experience in a whole range of industries. In addition to relying on that incredible expertise, clients can also access our proprietary tools and platforms, including analytics engines, optimization toolkits, workflow solutions, visualization and dissemination dashboards, and knowledge management systems.
This unique solutions-driven approach delivers increased productivity, new capabilities, superior research and analytics results, and quicker time-to-market. With the right minds and machines, Evalueserve is ready to deliver deeper insights and higher impact to all our clients.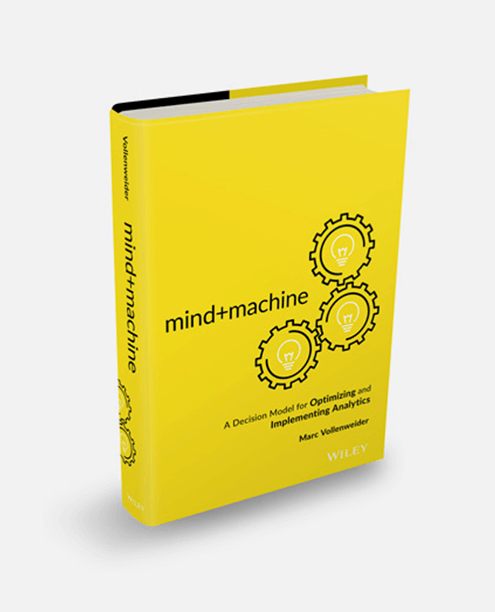 Mind+Machine™: The Book
Our co-founder and chief strategist Marc Vollenweider takes a detailed yet straightforward look at the reality of analytics in modern business in this popular book. He debunks common fallacies about data analytics, delving into the reality of big and small data, artificial intelligence, and more. He also lays out a methodology designed to help decision-makers maximize their return on investment on data analytics.
Since the purpose of analytics is to support decisions with insight, success can only emerge when the right decision maker receives the right insight in the right format at the right time. Mind-only analytics is too slow and costly; machine-only analytics lack the perception to be truly insightful. The balanced mind+machine™ approach holds the answers.
Discover the efficient frontier of mind and machine in this book, which serves as an excellent guide through the world of analytics in the age of information overload.
Mind+Machine™
A decision model for optimizing and implementing analytics
by Marc Vollenweider
The book is available now from the following outlets: