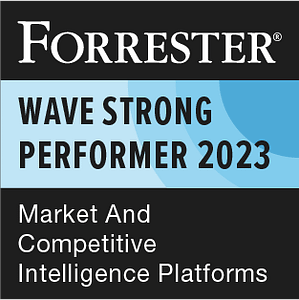 The Forrester Wave™: Market & Competitive Intelligence Platforms, Q2 2023
Evalueserve's Insightsfirst Platform Named a Strong Performer
Market & Competitive Intelligence
Create Sustainable Competitive Advantage
Seize relevant opportunities and drive insightful conversations.
You need copious amounts of data to make decisions and stay ahead of the competition.  Data sources need to be vetted, processed, and curated for specific user groups so that decisions can be made effectively. 
Insightsfirst helps you compete, get an edge in the marketplace, and make intelligent decisions at the right time. The Fortune 500, Global Strategy Consulting, Accounting and Advisory, and professional services firms across the globe rely on Insightsfirst.  
Curation
All AI insights are curated by domain experts for value and relevancy. 
Centralization
Insights are disseminated via a centralized platform and integratable with your data sources and technologies. 
Collaboration
Facilitated collaboration across business functions and geographies. 
Our Advantage
Delivering Results
Increased engagement with competitive insights
Increase in top of funnel lead generation
Smarter innovation starts with Insightsfirst.
See how leading companies are gaining a competitive edge.
We make it easy for you to make better decisions. AI gathers and filters intelligence so you never miss a beat. Intel is auto-summarized and tagged, visualized to expose trends, and curated by domain experts to ensure high relevancy.
Get a market-centric pulse to helps shape future developments, alerts on trends, updates on eminence activities, and monitor supply chain for better sourcing decisions.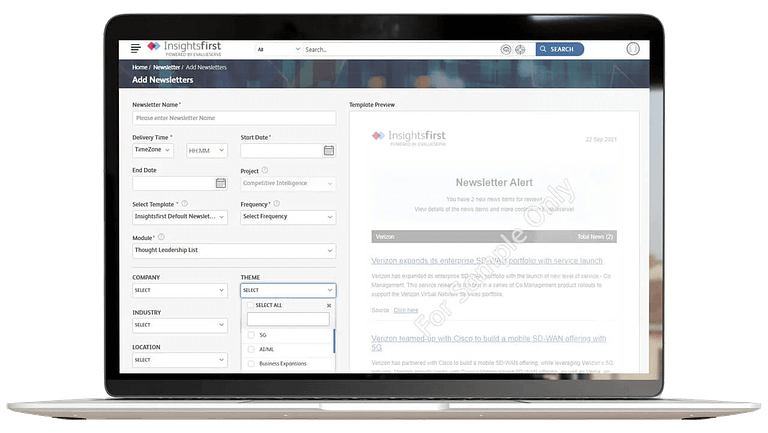 One-Stop-Shop for All Intelligence Needs
Insightsfirst assesses insights and provides a single centralized version of the truth. It aggregates information from internal and external data sources and stores custom research in its knowledge management center. 
It increases your efficiency by using AI to collect and filters intelligence from all over and has pre-defined workflows to distribute custom alerts automatically via robust integrations, alerts, and newsletters.  
25000+ people count on our products to succeed.
Here's why they chose us.
"Very impressed with the modules and scalability."
"First thing I do is look at the message from Evalueserve with my feed on competitive intelligence, there's always two or three key things that come through. And that's how I start my day."
"Best competitive intelligence newsletter I've ever received."
"The growth was enabled from the actionable insights we got from market research telling us where to focus and hunt to find the right type of prospect and expand our ecosystem."
"We chose to partner with Evalueserve since they offered a custom product solution to solve for all teams' exact needs and scale easily with our program."
"The aha moment for me was that each individual can tailor the newsletter to themselves. That has significantly reduced the bandwidth that my team has with respect to pulling those types of reports togethers. There's been a ton of value. You're helping us transform."
Related Resources
Optimize your outcomes.
Related Products
AI-optimized products that scale.
We offer a distinct suite of products with careful attention to client-specific agility and seamless integration into existing platforms.
Insightloupe
Get the highest-quality view of your intellectual property and research and development data when and how you need it.
Related Industries
Additional Industries.
Insightsfirst
Request a Custom Demo.
Get in touch today to find out about how Evalueserve can help you improve your processes, making you better, faster and more efficient.