Procurement Intelligence is a method for deriving business value from procurement data. Procurement is another way of describing business expenditure. It's a collection of data points which provide real insight. Reliable data sources for procurement intelligence might include:
Purchase Orders
Accounts Payable Records
Expenses Records
Credit Card Statements
Capital Investment
Competitor Investments
Competitor Pricing
It's important to look at more than budget toplines, and how projections compare with actual expenditure. A more in-depth approach can draw out patterns of spending, and trends within procurement, from which valuable lessons can be derived.
It's also important to compare your organization's expenditure with that of key competitors. In particular, we ask what they are purchasing and whether they are gaining ROI and a competitive edge by so investing.
The most effective method for gathering procurement intelligence is by using analytics and a procurement intelligence solution. Procurement intelligence combines knowledge gained about internal purchasing processes with information gleaned from competitor spending behavior.
Now let's turn to the multiple benefits which accrue from pursuing this approach.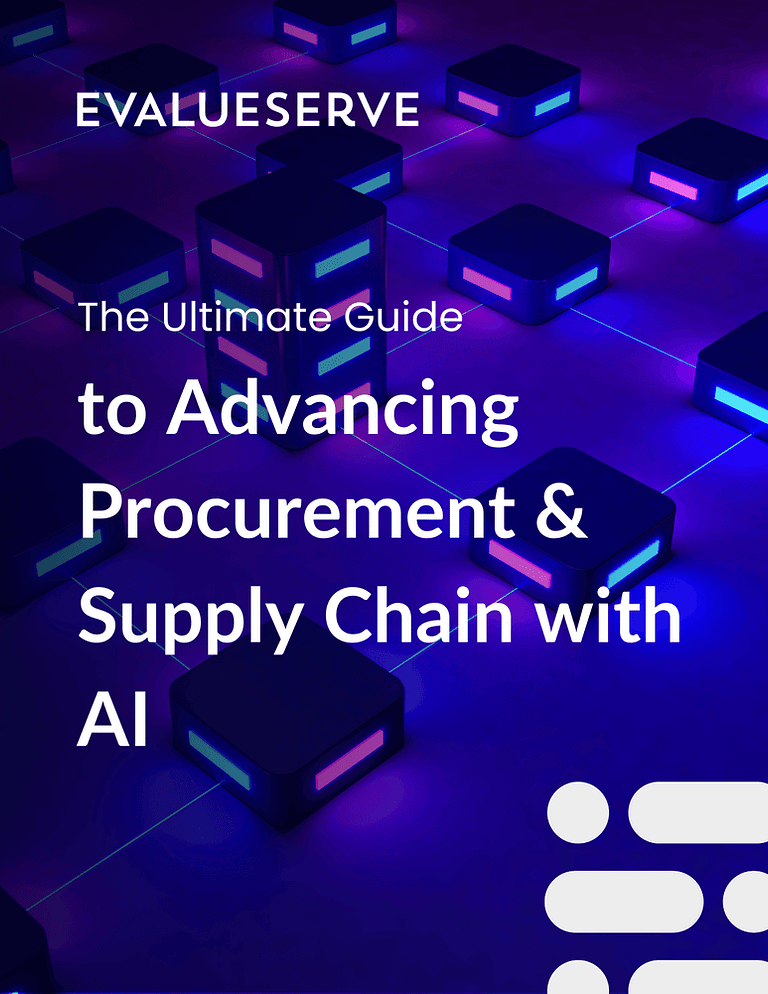 The Ultimate Guide to Advancing Procurement & Supply Chain with AI
The Benefits of Procurement Intelligence
1.  Better Resource Management
You'll learn about the viability and sustainability of the market, including new tools for optimizing business practices to save money. You'll find out what software, data, and physical resources are being drawn upon by leading businesses, and whether there are undervalued resources you might draw upon.
2. Turn Pricing into a Competitive Advantage
By analyzing how comparative vendors are pricing their goods and services, you'll be able to competitively position your offering within the marketplace. You'll be able to strike the right balance between offering value and achieving a viable ROI. Margins will become more evident and transparent.
3. Increase Supply Chain Efficiency
You can also gather insights on shipping routes and preferred fulfillment solutions, including regulations and cost tracking. Finally, you'll get a clearer picture of patterns of supply and demand, allowing you to identify problems and opportunities, lower costs and ensure your products reach your customers on time, every time.
4. Be Proactive rather than Reactive
Given the volatility of global supply chains, and how they can be affected by pandemics, war, political sanctions, and environmental concerns, it's vital to have an accurate and current analysis. You'll be able to pivot proactively, rather than simply react to imminent natural disasters and predicted political outcomes. Market patterns can be observed to create more efficient and cost-effective supply chains.
5. Improve ESG Ranking
Environmental, Social and Governance rankings are more important than ever. More and more consumers are engaged with the sustainability and human rights compliance of the companies from whom they buy. A 2021 Deloitte survey of consumer behavior and attitudes revealed that a third stopped buying certain brands when they had concerns about sustainability or corporate ethics.
Here we have given just five reasons to invest in procurement intelligence, but they are huge ones. Invest to gather this intelligence and you'll be empowered to protect the future of your business and maximize its efficiency and profitability in the present.