A Big Four accounting and advisory firm wanted to enable insights generation related to competitors, their thought leadership, and relevant news. They wanted to analyze their competitors' strategies, behaviors, and trends and take necessary actions based on their movements.
Using the Insightsfirst platform, Evalueserve created a global competitive intelligence program to support the accounting and advisory firm's marketing and strategy teams. The platform was available to multiple teams across geographies and enabled the client to create better-informed strategies and outpace their competition. 
The client wanted a structured program to track and identify competitor activity. They hoped the program would provide actionable insights on competitor strategy, behavior, and trends.
In the client's view, the three key challenges were:
Lack of centralized platform to integrate internal and external insights on competitors,
Cutting through the marketplace noise to ensure the content is relevant for different users across the organization, and 
Compiling real-time updates on competitors' key developments from many different sources.
Evalueserve deployed Insightsfirst, our competitive intelligence solution, to track and monitor insights, key developments, and focus areas for the client's competition. The objectives were to:
Receive daily insights and deep dives on what competitors are discussing across industries, topics, services, and focus areas.
Perform benchmarking and white-space analyses comparing the client's share of voice to that of competitors across sectors and service areas.
Stay updated on key developments – M&As, alliances, partnerships, digital investments, new capabilities & offerings, hiring, innovations, etc.
Stay abreast of competitors' strategies, performance, marketing campaigns, etc.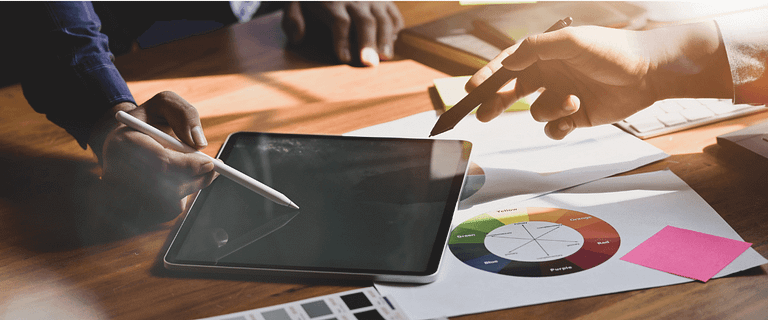 Evalueserve implemented Insightsfirst in three steps:
Step 1

 – Evalueserve identified relevant sources that need to be tracked and monitored for competitor lists shared by the client. Our experts classified the competitors into sub-sectors, such as management consulting, audit and advisory, and technology consulting firms.

Step 2

 – In collaboration with the client, we defined approximately 50 trends. The insights and key developments were sorted into these trends, which included the future of work, 5G, ESG, and digital transformation.

Step 3

 – By leveraging AI engines, we scanned thousands of sources to identify relevant news. Our experts curated the content and added additional insights. All insights were visually presented in a dynamic and user-friendly dashboard. The Insightsfirst platform's filters allowed users to quickly find the targeted insights and access the necessary data.
The competitive intelligence platform's key features used in this project include:
An AI-based data collection engine that improves efficiency and reduces the time taken to deliver content.

A custom newsletter that keeps users up to date on developments in target companies.

"Ask the Analyst," feature, which allows users to submit requests for additional research.

Collaboration features, such as the ability to share, comment, and set up notifications for users across different departments and regions.

Tools that enable collaboration between team members by allowing them to comment and share interesting insights. Users can also download or share unlimited articles in an Excel sheet format and up to 100 in a PDF format.
Within three months of deploying Insightsfirst, the client saw the benefits of their new comprehensive competitive intelligence program. The client only signed on for a three-month pilot program, but once they experienced these benefits, they contracted the platform for an extended period.
The real-time updates and constant monitoring provided the client with accurate insights, which they now proactively implement into their strategies. The Insightsfirst platform revealed the strengths and weaknesses in competitors' content strategies. This enabled the client to strategize and improve their outreach and marketing, outpacing the competition. The Insightsfirst platform created a centralized location for all CI insights across departments and geographies.
Over 20,000 industry publications monitored
to benchmark client's thought leadership and share of voice against that of the competition
50% increase in platform adoption rate
30% more efficient
process of accessing and disseminating information
40% less time
taken to deliver insights
Talk to One of Our Experts
Get in touch today to find out about how Evalueserve can help you improve your processes, making you better, faster and more efficient.