Intel Chooses Evalueserve AI for Smart Scale
Summary
Intel chose to partner with Evalueserve to co-develop the AI for a smart scale that would leverage the Internet of Things (IoT) in grocery stores. Advanced computer vision and AI technologies were embedded in smart scales and point-of-sale (POS) devices that detected and weighed fresh produce, as well as other products, within 0.1 seconds. This eliminated the need to punch in SKUs manually and collected data to improve the in-store experience.
There is a high and growing demand for this solution, as it both increases employee efficiency and improves customer experience.
The Challenge
Among Chinese retailers, there was a growing demand for an automated solution that would improve in-store customer experience and efficiency while saving the retailers money. Long-term, the retailers hope that data collection and processing from this solution will help them to not only shorten checkout lines but also to make data-driven decisions.
The Story
Intel saw that there was a unique opportunity in creating the automated solution retailers were looking for with a smart scale. After some assessment, Intel contacted Evalueserve to see if we were interested in co-developing the AI with them. Intel chose Evalueserve as their partner because we are an international company known for delivering high-quality output in a short timeframe.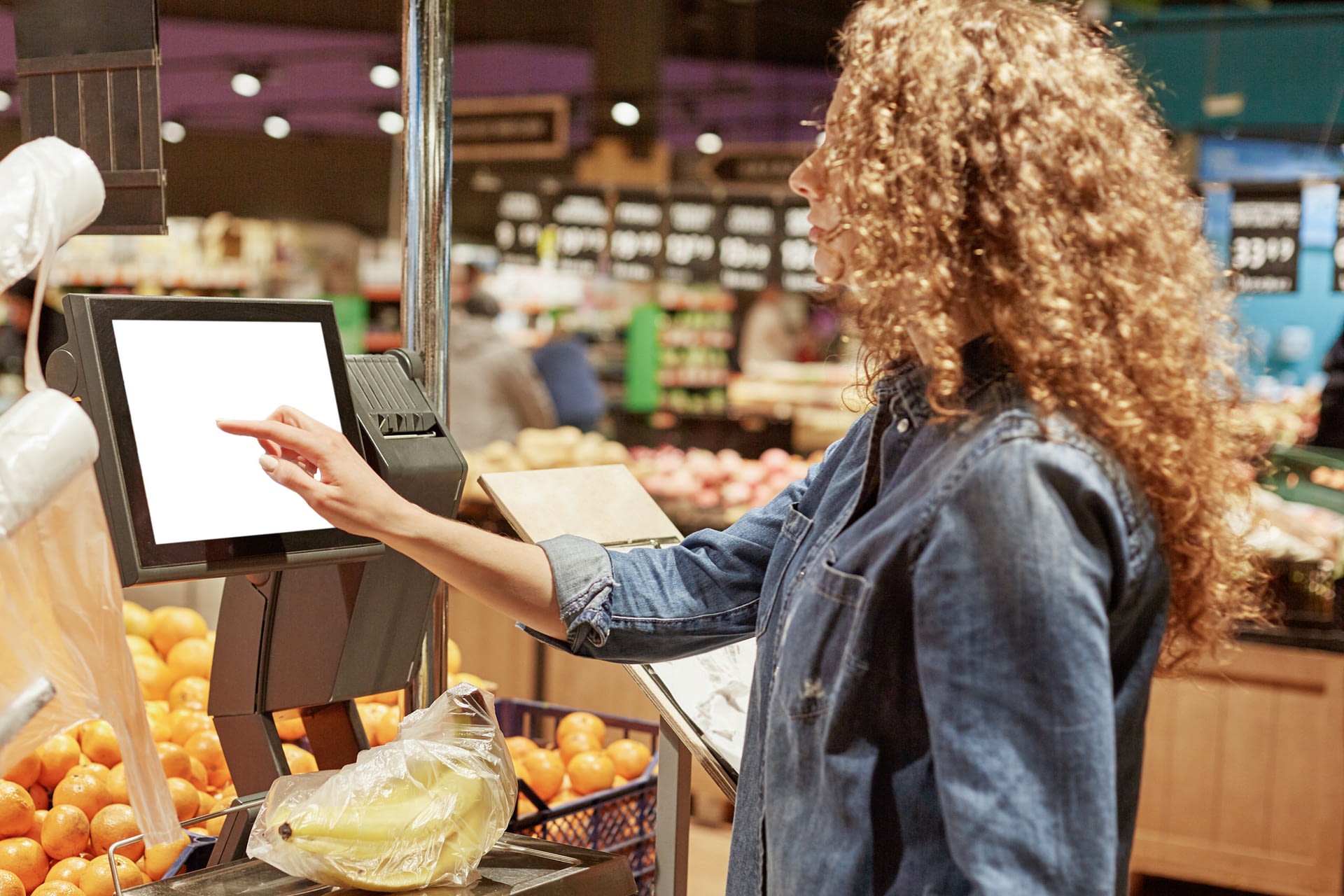 The Solution
Evalueserve collaborated with Intel and several scale manufacturers to bring IoT technology into grocery stores, specifically in devices like scales and POS machines. Powered by advanced computer vision and AI technologies, these smart scales and POS machines each house a camera, which allows the device to capture an image, apply computer vision algorithms, and detect the fresh produce within 0.1 seconds.
The goal for these devices is threefold:
1) save customers' time,
2) optimize operations, and
3) use shopper insights to create a better in-store experience.
Automated produce detection significantly reduces friction in the in-store experience. Eliminating the need to rely on SKU labels reduces human error from manual SKU input. It creates a faster, more accurate checkout experience. It also leads to shorter lines and requires less customer service.
From an operations perspective, these machines lower employee training costs. They no longer need to memorize SKU codes or troubleshoot related customer user errors. The produce detection feature could also help optimize inventory and assist the store in recognizing when certain items are expiring or not up to code.
Placing smart devices around the store also increases the number of customer insights that can be gathered and analyzed. As more data is collected, stores can look at ways to optimize customer traffic and product placement.
In addition, one major benefit of Evalueserve's produce detection system is that it is device agnostic, meaning that it can be integrated seamlessly into any existing system. It's one of the first of its kind to eliminate the need for retail stores and supermarkets to switch platforms during the adoption process.
Business Impact
The smart scales and POS machines created by Intel and Evalueserve's partnership have had an enormous impact on the market. This technology signifies the move towards more modular, environment-agnostic solutions. Businesses today, especially those that are digitally advanced, have increasingly complex technology ecosystems. If new solutions do not fit seamlessly into the existing ecosystem, the cost of switching and change management may be too steep. New technologies like Evalueserve and Intel's product recognition need to build on existing systems rather than replace them altogether.
Contact us today to learn how Evalueserve's AI solutions can help your business thrive.