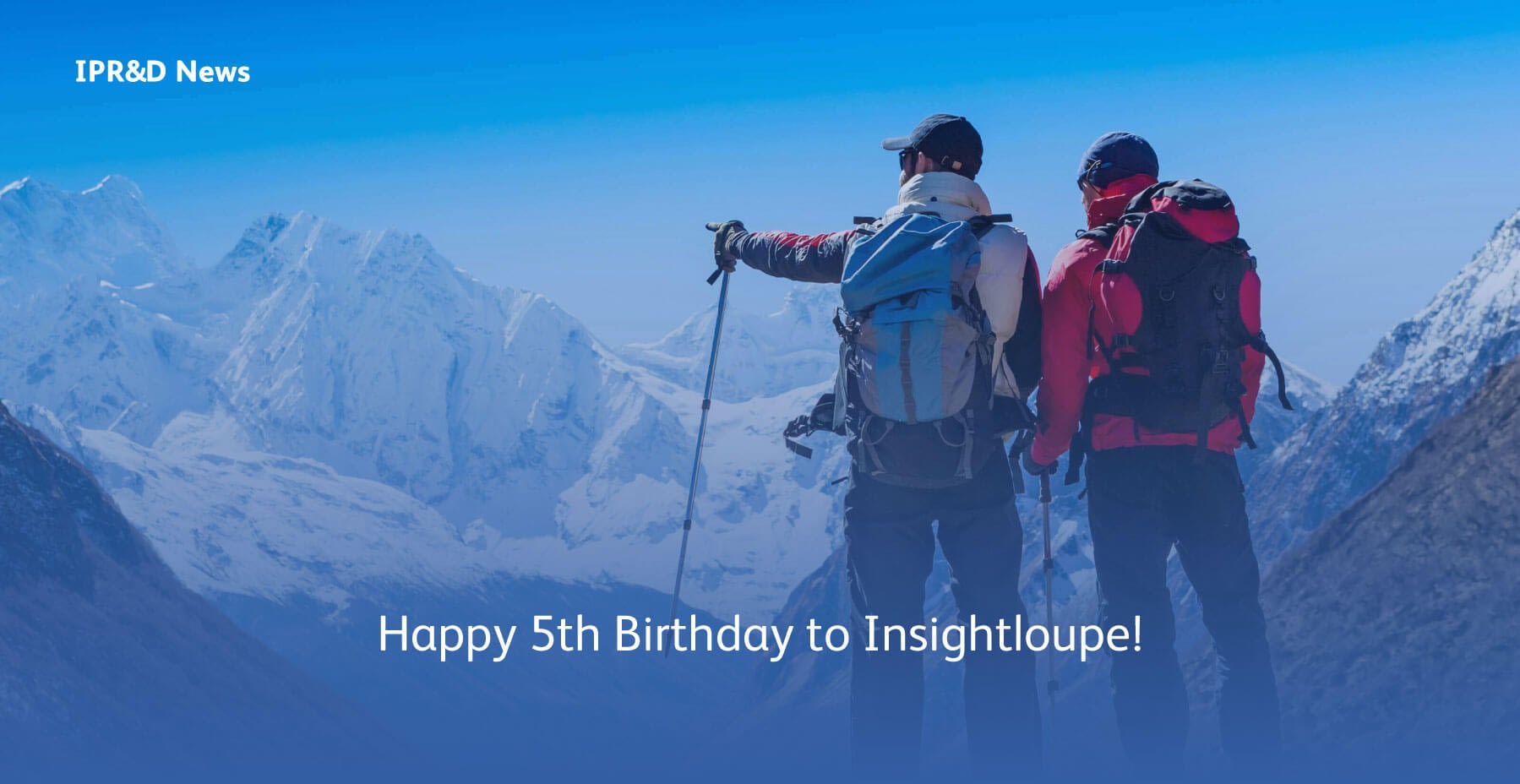 In early 2014, we launched the first iteration of Insightloupe, a dashboard that provides intellectual property and research and development insights through a SAAS Platform. The original product, IP Dashboard, was rebranded under the name Insightloupe in September 2017 as this original purpose was significantly expanded.
Five years later, more than 200 Evalueserve IPRD analysts and over 70 clients in industries such as high-tech, chemical engineering and consumer goods use Insightloupe to securely access their projects and to conduct IPRD intelligence.
As one of our customers, a global energy company, explains, "Our internal IP team saves time due to the informative reports delivered on Insightloupe. It allows us to track our competitiveness – at speed and with ease."
What Insightloupe supports today
In fact, Insightloupe currently supports three distinct use cases. First, it delivers bespoke IPRD intelligence projects to clients via interactive digital reports that are linked to refined and tagged project data, draw on multiple data sources, and cover a wide range of project types, including: patent and technology landscapes; competitive intelligence benchmarks; technology and partner scouting; IP licensing; or innovation intelligence.
Second, Insightloupe provides a repository for all a client's IPRD intelligence projects. Clients that work with Evalueserve on multiple projects per year use it to store, retrieve and search in all their active projects. They also have the option to collaborate in refinement tasks, like patent inspection for identification of post grant opposition or for current awareness cases.
Third and last, Insightloupe is also an operational workflow application, used by our analyst teams to manage and control a high Search and Intelligence Quality Index (SQI) by using AI-supported workflows.
Passionate experts drive the development of Insightloupe
To make this possible, a dedicated team of software engineers located in The Netherlands, India and Poland work on Insightloupe every day to ensure it meets the evolving demands of our clients and analysts – the emerging challenges at the forefront of intellectual property and research & development information resources.
"Our journey developing Insightloupe over the last five years has become a success story," says Jeroen Kleinhoven, Head of Products at Evalueserve IPR&D. "We achieved this by relentlessly focusing on one key use case: delivering easy-to-use reports containing insights that our clients can act on immediately. The platform hosts one of the largest groups of IPR&D analysts, serving clients around the globe. Insightloupe is stable, secure and scalable to cope with specific client workflows. Initially it began its life as a delivery platform, now we are using Insightloupe to research and implement smart algorithms and artificial intelligence to simplify key tasks when conducting IP and R&D intelligence projects. The first results are a promising sign for the next five years ahead!"
For more information about how Insightloupe simplifies work through actionable IP and R&D insights: https://www.evalueserve.com/insightloupe/