Meet The Team
Our Leadership.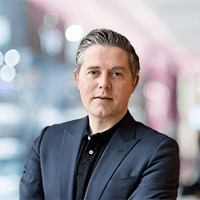 Justin Delfino
Global Head of IP and R&D
United Kingdom
Justin Delfino is the global head of Evalueserve's Intellectual Property and Research & Development (IP and R&D) practice. Mr. Delfino delivers on key priorities across the areas of operations, digital products, overall go-to-market strategies, and customer success for the IP and R&D line of business.
Prior to joining Evalueserve, Mr. Delfino accumulated over 20 years of experience in the R&D area, holding positions in sales management at LexisNexis, IQVIA (formerly IMS Health), and Nielsen. Notably, Mr. Delfino was part of the founding team at LexisNexis, launching their intellectual property products. He holds an MBA from the University of East Anglia.