Our People Stories
Abhishek Bajpai
Director & Business Unit Head, Global Sales & Marketing, Business Services at Aon
Learnings that Continue to Shape Me
I have spent the biggest part of my professional journey at Evalueserve, and I cherish each and every moment and experience. Evalueserve helped me create a strong foundation for my career and I still quote examples and learnings from my stint at Evalueserve in various training programs and sessions. I had the pleasure of working with some of the best managers / mentors (Sumeet Chander, Manoj Madhusudanan, Nitin Gupta, Abhishek Khanna, and Tarun Chhibber), and have learnt from each one of them. There are so many golden moments that I can recall, but I would like to highlight three specifically.
1) Alok Agarwal (then chairman) pinged me at 2:00 am, asking me what I was doing in office and telling me to leave ASAP and have a work-life balance – this was a great example of people centricity!
2) Ashish Gupta (then COO) put me face to face in front of stakeholders even when I was just a senior business analyst and guided me through the interactions
3) My first major challenge – I was asked to lead a project team of 20 for 2 months, even though I was just a business analyst!
In short, my journey at Evalueserve was pulsating with positive energy; it forms a part of my life that I cherish and will continue to treasure. Congratulations to Evalueserve on its 20th anniversary and I wish everyone all the best on the journey ahead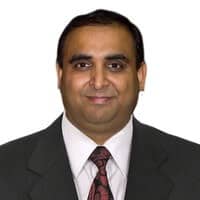 SHARE YOUR STORY
We would love to hear from you, about your Evalueserve experience.