Our People Stories
Chinmaya Padhi
Principal Consultant (Healthcare & Life Sciences) at Tech Mahindra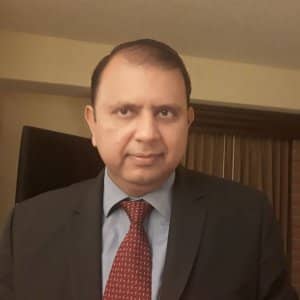 A Place of Fond Memories and Big Professional Achievements
My Evalueserve journey is one of the best memories of my life. I joined Evalueserve in March 2001. Before that, I was working in GE Capital's Gurgaon office, where I was managing a complex insurance process that I had transitioned from the US.
Memories
At that time, the term KPO was not well known, and people used to refer to offshore / outsource processes based on their complexity. One of my seniors at GE Capital, who had met Marc Vollenweider, told me about Evalueserve. He said that Marc wanted to launch a high-end work process (with complex processes), and as I was already running a complex process, I should meet him once.
I thought for a few days and emailed my resume to Jaya Awasthi (HR Head). The next morning itself, I got a call from Jaya saying that Marc is in India and wants to meet me the same day, if possible. I didn't miss the opportunity. Jaya, Ashish Gupta, and Marc interviewed me and made me a spot offer for a team manager position.
When Marc signed and gave me the offer letter, I did get what I was looking for, but probably I did not 'look' happy. Marc asked me if I needed anything else. "Look, I am a bachelor," I said. "I stay in Delhi and come to Gurgaon every day because GE Capital provides transportation (home pickup and drop) and food in the office. Now, Evalueserve is a new setup and you have no transport and no canteen. How will I manage?" Marc and Ashish looked at each other, laughed, and said, "We don't have employees now and so we don't have those facilities. They will come in the future. But for you, we will do something."
The day I joined Evalueserve, a special company pick-up was arranged for me. It was Marc's personal vehicle, a Land Cruiser, that came to pick me up. It picked and dropped me for almost two months before vendor-provided transportation was started for employees. Also, as per my request, a tiffin lunch service was arranged initially; later, a professional caterer was brought in to provide lunch in the canteen.
On the day of my interview, after the offer letter process was over, Marc told me that Evalueserve had a few sample reports that the teams show to clients, and that he was talking to prospects to get the first client for Evalueserve. Marc was going back to Switzerland in a few days and had a meeting scheduled with a large reinsurance company. He asked if I could draw a process flow chart of a complex outsourced insurance process for illustration on plain paper. We later won the account and I managed the project!
At the time I joined Evalueserve, the organizational culture was quite informal. Each one of us had a Dell desktop, a Cisco IP phone, besides a notebook, a pen, and a water bottle, on our desks. During one of the team catch-up calls, Marc told me that a very senior executive from McKinsey was going to address a group of global insurance company CEOs in Venice. So, could I write a whitepaper on which knowledge-based insurance services can be outsourced? He wanted to give the white paper to the insurance company CEOs and introduce Evalueserve to them. It was our first draft of the services that Evalueserve could provide to insurance companies, and formed the basis of our knowledge-based framework for the clients' MIS systems (we called it the Management Cockpit). Marc and I met the CFO of the company, who congratulated and told us that his company will award a contract for an offshore knowledge-based team to Evalueserve. Thus, Evalueserve got its first project & client. It was a proud moment for all of us!
Achievements
My biggest professional achievement at Evalueserve was to be the first Evalueserve SME to go onsite to Winterthur to conceptualize the first KPO framework (first in insurance and first in Evalueserve), sell it to the client, and win the first KPO project for Evalueserve. I achieved many other firsts at Evalueserve! I was the first Evalueserve SME to go onsite to any client organization to engage in a consulting-led engagement – I went to the HQ of one of the world's largest reinsurance companies, based out of Switzerland; I worked with the company's senior management team including the CEO of the L&H division to develop a quality management system (based on Six Sigma methodology), along with a KPO framework for its reinsurance analysis need (which they outsourced to Evalueserve). My team and I authored two pharma reports, the kind of which are developed by PhD holders in very large global research companies. Reuters Business Insights published the reports, citing us as authors.
Evalueserve made me a better person / professional
My Evalueserve journey was enriching and full of learning. Every project I undertook was different. Evalueserve gave me the opportunity to work with and manage some of the best minds in the world. The kind of exposure I got, in terms of meeting and managing senior professionals of global companies (clients), gave me a lot of confidence. One such unforgettable experience is when I went to manage a project for one of the world's largest reinsurance companies in Switzerland. The CEO of the Life & Health division (he was the sponsor of the project) emailed me that once I reach Zurich, and before the start of the project, he would like to meet me personally. He would come to see me at my hotel and take me out for dinner. At that age, I had never met a CEO of a global company alone! I was a little scared. But I kept telling myself – I represent Evalueserve, so 'I have to manage it!'
I was ready at the reception of the hotel in my consulting attire. But the CEO told me to change into a T-shirt and asked whether I would like to walk along the river in Zurich before we go for dinner. He was very friendly but during dinner, he asked me how do I plan to execute the project when I come to his office the next day? I was ready with a response.
He told me that he is very particular about quality, and since such services have never been outsourced to any company based in India, he wanted to make sure that I 'get it.' He liked my approach. The next day, when I reached the office, he was waiting at the reception to welcome me. He took me around and introduced me to various senior management professionals. Since KPO was a new concept, during such interactions I was representing India, I was representing Evalueserve and I was building my own brand. These experiences gave me a lot of confidence in my professional life.
During my stay at Evalueserve, the organization evolved from a start-up, and I evolved with it. Experiencing this evolution of a start-up to a mature company helped me immensely. Later in my professional life, I ended up either starting a new practice from scratch in large established companies or bringing unique global companies with innovative concepts to India.
While the entire Evalueserve environment contributed to my personal and professional growth, what contributed the most was my interactions with Marc. During the first project, I spent significant time in Winterthur. Marc used to visit Winterthur very frequently. I used to accompany Marc not only for meetings with client stakeholders but also with senior management professionals in other companies for business development. Marc knew that I am a vegetarian and sometimes he used to take me to Indian or Swiss restaurants for veg food. During such interactions, he used to mentor me. I learned a lot from Marc, both actively and passively. Actively – he used to give me constructive feedback on how I can challenge myself and develop new skills, how I should manage my team, etc. Passively – I used to observe him during client interactions and learn.
One amazing thing I learned from Marc was how he uses mind-mapping during client interactions to understand their needs and proposes a solution by asking questions. Also, every time we came out of a client meeting, he would do a debrief to ensure that we have captured the need in 360 degrees and are thinking of the right strategy to address those needs when we meet the client the next time. I also observed how Marc did presentations, and have applied these learnings to my life.
Thanks, Evalueserve, for your huge role in my professional development.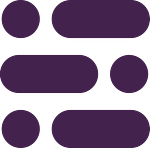 We offer numerous growth opportunities for professionals at all levels.
Share Your Story
We would love to hear from you, about your Evalueserve experience.