Our People Stories
Claudia Timis
Manager, Corporates and Professional Services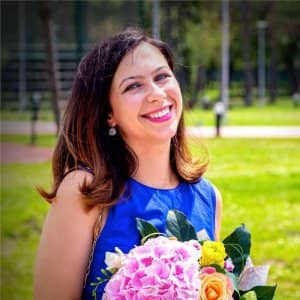 In 2022, Evalueserve's Romanian office earned its first Great Place to Work® Certification™. In recognition of this great accomplishment and our incredible employees in Romania, we are spotlighting a handful of our team members there.
Claudia Timis is a manager in our corporate and professional services division. She has been with Evalueserve for over 11 years and has personally witnessed our incredible growth in Romania. Over her time here, Claudia has steadily risen in the ranks. From business analyst, senior business analyst, researcher, research lead to manager. Read her story below.
Q: What are your favorite parts of working at Evalueserve?
Q: How has working at Evalueserve furthered your personal and career growth?
Q: What have you learned during your time at Evalueserve?
Q: What separates Evalueserve from other places you've worked?
Q: Do you have a personal mission? What drives you in your work?
Q: Looking to the future, what are your goals for your time at Evalueserve? What achievements are you most proud of so far?
Q: Why did you decide to join Evalueserve
We offer numerous growth opportunities for professionals at all levels.
Share Your Story
We would love to hear from you, about your Evalueserve experience.