Our People Stories
Damanpreet Kaur
Senior BI Consultant at USEReady
Nothing But Gratitude for Evalueserve
A wave of nostalgia hit me while writing about my 5-year journey with Evalueserve – from a business analyst (Amateur) to a practice expert.
My career at Evalueserve was exciting throughout, starting from day 1. I joined the India office after completing my masters in statistics and landed in the data analytics world. Every day was phenomenal, filled with new learnings and opportunities. Personally, my learning and growth was exponential, as I had the opportunity to work with leaders and deliver presentations to clients. It was as if I had a special power to challenge my potential and enhance it further!
My achievements range from working with huge enterprise clients, as well as being a Tableau expert, a Tableau COE, and a guest speaker at B-schools representing Evalueserve. I also took pride in mentoring the great pool of talent at Evalueserve.
Within three years of my career, I got the opportunity to go on-site and move to the US office. The higher management was extremely supportive of my dreams and aspirations. I cannot thank Evalueserve enough! Some of the key people who helped me in honing my career are Amit Shanker, Biswanath Choudhary, Prateek Dahiya, Sachin Kumar, Sanjoy Roy Choudhury, Sumit Gupta, Swapnil Srivastava, and Varun Sawhney.
Leaving Evalueserve was a big decision, as I never had a dull or regretful day at this firm. I still dream about my time at the organization and miss all of it! Back then, my team used to say, "either you stick around in this firm for your entire career or you end up at the best of the places". This really came true for me! I ended up with a dream firm to further expand my career in the direction I envisioned, and I am now enjoying my role as a consultant and a mother of twins 🙂
What I miss the most being in the US is Evalueserve's friendly environment, India office cafeteria, and the street food just outside the building, team building events, offsites, the formal dress code, the blue printing sheets to avoid data breach, and not to forget the rush to sign in!
I can assure everybody working at Evalueserve that you are at a great place, where you can dream, explore, and be successful!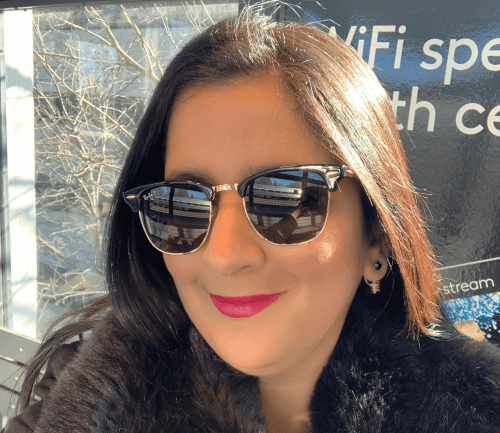 SHARE YOUR STORY
We would love to hear from you, about your Evalueserve experience.