Our People Stories
Girish Girijan
Strategic Talent Consultant at EY
The Perfect Launch Pad for My Career
When it comes to Evalueserve, it will always be very special for me. I joined the organization in 2005, when Evalueserve was starting to grow and I had just begun my career in HR. The next 7.5 years that I spent in the organization not only provided me several opportunities for growth and learning, but also helped me make great lifelong friends and gave me the opportunity to see the world. The most cherished memory for me were my visits to the China, Romania, and Chile offices. In fact, I was told that I was the first person from Evalueserve to visit all the offices in the same calendar year (2010)! These opportunities helped me become culturally agile and more confident about working in cross-cultural teams. 
A big thank you to leaders such as Ratna, Ajay, Rinky, Bhavana, and Supratim for their guidance and support. Evalueserve will forever be very very close to my heart!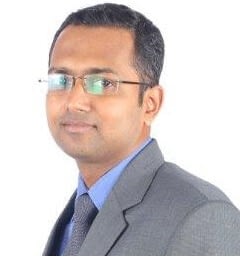 SHARE YOUR STORY
We would love to hear from you, about your Evalueserve experience.