Our People Stories
Henna Khurana
Associate, BMO Financial Group
Great Balance of Work and Play!
I truly cherish the time I spent at Evalueserve. I joined the company fresh out of college, and in my six-year tenure I not only grew as a professional but also as a human being.
Team Lunch
My exposure to complex, multicultural environments and cross-functional teams at Evalueserve has enabled me to effectively deliver on the expectations of any role I am assigned, wherever I go. A very huge plus about Evalueserve was the investment it made in its human capital by way of training – be it for client management or everyday communication. These were pure solid foundation stones for me and have helped me steer my career towards business intelligence and consulting.
I had the opportunity to work with some great leaders at Evalueserve. Although there were many learnings, this one stands out: We were working on a challenging and unstructured project to design a go-to-market strategy for a global payments company. All our ideas were being turned down with a feedback, "Tell us something we don't already know." Our approach had been to build on recommendations from facts and figures that we researched on (hard trends). We then changed our approach and focused on softer trends in the targeted markets – the value systems of those countries and what consumers were thinking, buying, and aspiring for. It was a new approach and saw success. This experience taught me – never stop exploring and thinking out of the box!
If I were to give a message to myself when I was at Evalueserve, it would be: "Work hard and your leaders will make sure your journey to success is paved for you!"
Some of my biggest achievements at Evalueserve include growth in terms of roles and responsibilities. I worked, performed, and achieved – and asked for more of all of it – and was always given more 🙂 . The drive one gets from such accomplishments is unmeasurable!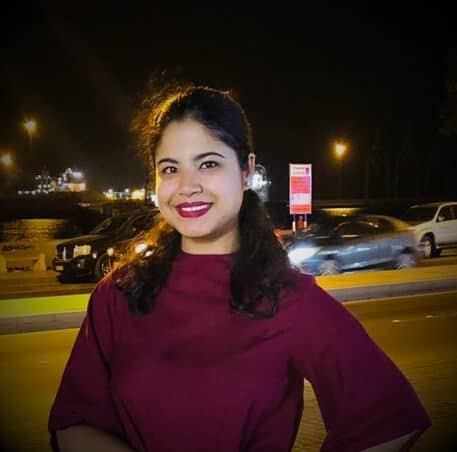 SHARE YOUR STORY
We would love to hear from you, about your Evalueserve experience.