Our People Stories
Hitesh Jain
Vice President for professional Services and VP Asset & Wealth Management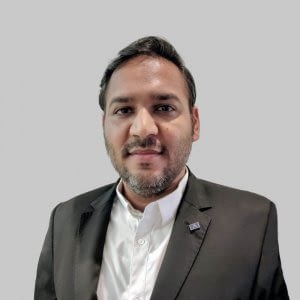 Hitesh Jain, Vice President for professional Services and VP Asset & Wealth Management has been with Evalueserve for close to 6 years. He describes his journey as enriching, full of growth opportunities and challenges. He is not one to shy away from taking the initiative and true to Evalueserve's philosophy of driving outcomes, is powered by the drive to create decisions. Read Hitesh's story below:
Q: How has your journey been with Evalueserve?
Q: What are your hopes from your role at Evalueserve and what do you want to achieve or aspire towards?
Q: How did your personal background influence your choice to join us?
Q: What would you say drives your work?
Q: How do you want your colleagues and the people you care about to remember you?
Q: What separates Evalueserve from other places you've worked?
Q: What have you learned during your experiences at Evalueserve?
We offer numerous growth opportunities for professionals at all levels.
Share Your Story
We would love to hear from you, about your Evalueserve experience.