Our People Stories
Kamal Marwaha
Vice President, Design Services
From statistics to the world of design
I did my graduation in statistics because I loved solving problems, finding hidden patterns, and arriving at solutions. After my master's degree, I became a project manager in the financial publishing world. I enjoyed my work but always found myself thinking about how manuscripts can be designed more creatively.
My dream got wings when I joined Evalueserve in 2005, to set up a creative services team. When I look back, the first thing that comes to mind is the happy faces I saw all around me; this remains one of the best things about Evalueserve. You are surrounded by so many positive and smart people, that it rubs off on you.
For me, Evalueserve has been my home away from home, although I never thought I would end up staying here for more than a decade!
We started with just two designers focused on formatting presentations for in-house teams. Today, we have design teams across all delivery centers, supporting visualization across applications, online / offline communication channels, and multiple languages. I love coming to work every day, most importantly because I have the freedom to do my job. Evalueserve gives me the space to do my thing. Evalueserve wants people to be successful. We always say at the start of a project – Let's make this happen! – and we certainly make it happen.
Design is now completely integrated with the content generation value chain. Our forward-looking approach ensures designers are called for discussions early in a project lifecycle. We have the shared responsibility of transforming content into immersive communication solutions. We keep suggesting newer ways of visualization and always find that business leaders are receptive to our ideas.
In my journey as a young woman professional who had just gotten married, to now, as a mother of a teenager, Evalueserve has always understood my need for work-life balance. All through this journey, my managers have always offered me the flexibility and freedom to do my job. My colleagues and team members are always open to supporting each other, so that everyone can take care of their families.
Every year, we get the opportunity to work on ourselves through behavioral training programs. We have an excellent set of trainers who have worked closely with our team over the years. It was during one such annual intervention, I earned my PMP certification. In another session, I got an opportunity to interact with a life coach. These programs have helped ensure that I keep learning something new every year. The training team helps us develop modules that make designers understand the business side of things and help us become better communicators. I think all these interventions also help in building a strong bond within the team.
Evalueserve has an extremely strong mentoring culture. This helped me tremendously when I was trying to understand how much we can do as designers. Now, when new team members join us, the same mentorship culture nurtures them and helps them find their place. The design community at Evalueserve is a very diverse yet close-knit group. We enjoy working with business groups and solving new problems, every day.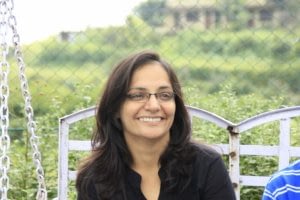 SHARE YOUR STORY
We would love to hear from you, about your Evalueserve experience.