Evalueserve Gave Me an Edge
I joined Evalueserve in January 2008 and worked with the proposals team under the MSO umbrella for a couple of years.
I feel immensely grateful for the opportunity to work with the firm in the early days of my career.  The professional values of client centricity, quality, and communication that I imbibed during my tenure at Evalueserve have formed the DNA of my work ethics and laid a strong foundation for me professionally.
As a part of the proposals team, I worked on a new business problem every day and had to interact with PMs, AVPs, and CEs across business verticals. With every new proposal came in new client calls and exposure to problem-solving and scoping out of proposal pitches – it was such a rewarding experience!
As I moved on to other roles at different firms, I realized that the opportunity to create proposals is typically given only to senior employees. Evalueserve provided me with an edge, by offering me that experience early in my career.
Yes, there was pressure on most days, given we had daily deliverables, but the environment was balanced out with subtle hand-holding that helped me learn and grow in a way that wouldn't have been possible otherwise.
I owe a lot to my then manager and friend, Somesh Dutt, who shaped my thought process in those early days. As the saying goes, "If you give a man a fish, you feed him for a day. If you teach a man to fish, you feed him for a lifetime." He would show trust in his team and let us solve problems and take responsibility. Yet, he was always around the corner to douse any fire and lead the way.
I still remember the meticulous client calls led by senior colleagues and learned so much from them. Whenever people appreciate my client management / communication skills, it brings back memories of time spent in those meeting rooms, taking calls, at Evalueserve.
I am grateful and owe a lot to Evalueserve for the tools, as well as the values it inculcated in me in two very fruitful years. I cherish those memories … it was a truly invaluable experience.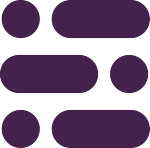 We offer numerous growth opportunities for professionals at all levels.
Share Your Story
We would love to hear from you, about your Evalueserve experience.