At Evalueserve You Become an Improved Version of Yourself
My experience with Evalueserve has been tremendous. Onboarding at Evalueserve was exciting as well as nerve-wracking… moving from being an airline staff to working in an MNC was a big change for me. But from the very beginning, my colleagues welcomed me warmly; it was an overwhelming experience. I appreciate all my colleagues and seniors, who have taken away from their own work to 'show me the ropes' and ensure that I have the knowledge and tools needed to do a great job each day.
Time moves swiftly. Now I am 6-years-old at Evalueserve. I am growing gracefully – each day filled with excitement and new learning! I am extremely fortunate for the opportunity to work directly with the leadership team. I am awestruck with their humble and supportive behavior… something I had not experienced in my earlier jobs.
At Evalueserve, I have always had the flexibility to balance office work and personal life. This elasticity has helped me to give 100% to every role I play.
Evalueserve has an amazing leadership team and helpful culture. I am proud to be a part of an organization where human dignity is valued and every mistake leads to new learning, and prepares you to become a new improved version of yourself for a better tomorrow.
I love being a part of this amazing organization. 🙂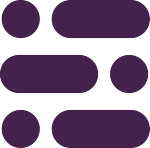 We offer numerous growth opportunities for professionals at all levels.
Share Your Story
We would love to hear from you, about your Evalueserve experience.