Our People Stories
Nirmal Chandran
Senior Business Development Analyst at Reliance Industries
My First Corporate Experience
Congrats on the 20th anniversary, Evalueserve!
I was a part of the Evalueserve family between 2010 and 2014. Incidentally, I had joined the Energy and Chemicals Practice about 10 days before the company's 10th anniversary.
I have fond memories of the team and the organization. Evalueserve was my first 'proper' corporate experience, as I had joined from a start-up. It opened the doors to the world of market research, which still is a significant part of the work that I do. I was fortunate to work across various domains during my stint and I am really grateful for that. The avid exposure to various client interactions and having a seat at the table was critical to developing the professional that I am today.
My team became my extended family. So, it was not about the night-outers trying to finish deliverables on the deadline (sometimes)… we had fun doing that. I always looked forward to the team parties and offsites.
I track the growth of Evalueserve and its evolution into the knowledge partner it is today, not just through my friends who work there but also through channels such as LinkedIn. I am really happy to see how it has grown.
And I can't thank the editorial team enough for improving my written communication skill (sic).
Wishing the company all the very best!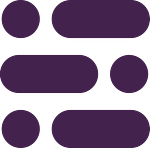 We offer numerous growth opportunities for professionals at all levels.
Share Your Story
We would love to hear from you, about your Evalueserve experience.