Saswati Sinha Rejoined Evalueserve to Lead India HR Operations
Saswati Sinha just began her second tenure with Evalueserve as Head of Human Resources for Evalueserve India. One of her most important jobs will be attracting new talent to Evalueserve, something Saswati's prior experience and personal background uniquely positions her to achieve. 
We sat down with Saswati to learn more about her return to Evalueserve. Here is her story. 
Q: Why did you decide to come back to Evalueserve?
Q: What are your hopes for your second tenure at Evalueserve? Is there anything you hope to achieve?
Q: How does your personal background influence your choice to join us?
Q: Do you have a personal mission?
Q: How do you want people – your colleagues and the people you care about – to remember you?
Q: What separates Evalueserve from other places you've worked?
Q: What have you learned during your experiences at Evalueserve?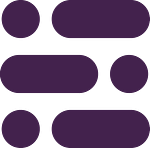 We offer numerous growth opportunities for professionals at all levels.
Share Your Story
We would love to hear from you, about your Evalueserve experience.