Our People Stories
Satyajit Saha
Vice President, and Product Lead, Professional Services at Evalueserve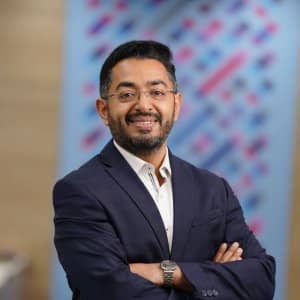 Satyajit Saha, Vice President, and Product Lead, Professional Services is in his second tenure at Evalueserve. He is driven by his need to create industry-transforming products and being surrounded by his team that's just as motivated. Read Satyajit's story below:
Q: Why did you join Evalueserve?
Q: What do you wish to achieve in your role at Evalueserve?
Q: What would you say drives your work?
Q: How do you want your colleagues to remember you?
Q: What separates Evalueserve from other places you've worked?
Q: What have you learned during your experiences at EVS?
We offer numerous growth opportunities for professionals at all levels.
Share Your Story
We would love to hear from you, about your Evalueserve experience.