Our People Stories
Sidhartha Halder
Head of Sales Operations (Middle East and Africa) at Nokia
A Memorable Journey!
First up, congratulations to the entire Evalueserve family on the milestone, and best wishes for many more years to come!
Looking back 16 years, to when I had first joined the company, I can't even begin to recount what Evalueserve means to me. But let me still try…
Evalueserve was my first job and helped me prepare for my master's degree, in terms of knowledge and finances. Evalueserve was there after I received my degree; and I returned to the family after four years. The company helped me learn from leaders such as Prasoon Sharma, Nitin Gupta, Manoj Madhusudanan, Sumeet Chander, Tarun Chibber, and Abhishek Sharma… the list can go on. I made some of my best friends here: Smriti Singh, Abhinav Purohit, Nurul Amin Haque, and Anshuman Gupta, to name a few. Last but not the least, I met my wife of 10 years at Evalueserve. So, as you can imagine, I still feel very connected to the company! It is often said that the strongest bonds and highest respect are earned during trials by fire. During my time, the pace of growth was incredible and everyday was indeed a 14–15 hour trial by fire – but my wife and I recount that even when we got done at 1 am, the energy was still electric! 
There are so many fun stories to recount, from fire alarms going off at the exact moment I got my first offer letter and Ashish Gupta pointing out that my shoes were out of place, to us introducing paan to an Italian intern. It will need a very long article to recount all of them! Needless to say, every annual party was a story in itself!
To young people who join Evalueserve (same as I did in 2004), I would say that enjoy the challenge that is in front of you – the company will make you a better professional and give you skills that will hold you in good stead for your entire career. Evalueserve laid a solid foundation of hard skills that I use even now and could build on with more experience. However, more importantly, the company instilled in me a sense of work ethics, camaraderie, and professionalism that I have seldom seen elsewhere. 
So if I had to boil down my journey to a single word… memorable!
Once again, I would like to wish Evalueserve all the success!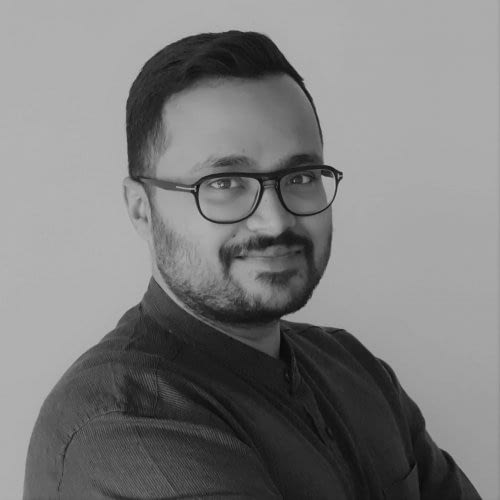 SHARE YOUR STORY
We would love to hear from you, about your Evalueserve experience.