The Best School I Ever Had
I joined Evalueserve when my life was at a crossroads. What happened thereafter is a fairy tale that I cannot do justice to within 200 words.
My mentors at Evalueserve mean the world to me and hold hallowed grounds. They honed my skills and pushed me to become better than I could ever imagine.
From my first project to the last, from my first process / system approval to each and every evaluation I went through in my five-and-a-half-year stint at Evalueserve, I will remember each milestone as if it were yesterday.
Finally, the crazy hours I put in year after year and the fact that I developed the ability to understand systems in synergy have helped me set up my own modest shop.
For me, Evalueserve was the best school I was a part of. So, thank you for accepting me!
Last but not least, Evalueserve helped me find my life partner. Now that is what I call the cherry on top!
A huge shout out to all my mentors – Sabyasachi Guharaja, Shane Cruz, Kunal Gupta, Rupam Gupta, B Srinivas, Harsh Pandey, Sidharth Agarwal, and Romit Balani – for believing in me.
Here's wishing Evalueserve a rocking 20 years ahead!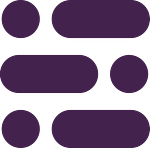 We offer numerous growth opportunities for professionals at all levels.
Share Your Story
We would love to hear from you, about your Evalueserve experience.