Our People Stories
Tarun Chhibber
Vice President, Corporates and Professional Services
Valentine's Day Encounter – What Else but fall in Love!
It was the 14th of February, 2002. Evalueserve was conducting a campus hire drive from two colleges in its DLF Corporate Park office. In a gloomy recruitment year, I was fortunate to have an offer from a shipping company. But since I had nothing to do on Valentine's Day, I decided to appear for an interview at Evalueserve with my friends!
Positive vibes, vibrant culture, professional environment, friendly people, world-class infrastructure (and free coffee / soft drinks…smile) were my quick observations about the company within a couple of hours. The more I interacted with people during my three rounds of interview, and observed the company's working style that day, the keener I was to join the small family of 50–55.
Alongside, I was also thinking of ways to tell my family about wanting to join a 'start-up' in a relatively new industry, as against a pretty renowned shipping company. Yes, at that time my family wondered (as many still do) why anyone should pay others to research for them and tell them what to do!
I did get selected by Evalueserve, and have been a part of its stupendous growth story ever since. Despite the rapid growth of the firm, we have been able to maintain the fantastic things that impressed me as a fresher in the corporate world (no, not the free soft-drinks!). We have continued to evolve over the years and have remained the pioneers of the industry.
Evalueserve gave me a terrific platform, along with direct / indirect mentorship from so many wonderful colleagues, over these years. It not only taught some values that may sound cliché – integrity, respect for each other, perseverance, and focus – but also helped me develop the agility needed to deal with uncertain times.
What makes my 18-year plus journey with Evalueserve joyful?
1. Working with and learning from some excellent, bright minds (within Evalueserve and at our client organizations)
2. Freedom to operate like an entrepreneur in a 20-year-old start-up
3. Recognition earned along the way
While yours truly joined in an old building with a young physique, he is now in a new building with an older self (receding gray hairline doesn't help either 😉)!
But, I hope to continue my journey with the same vigor and passion, making my following years more eventful and driving some strategic wins!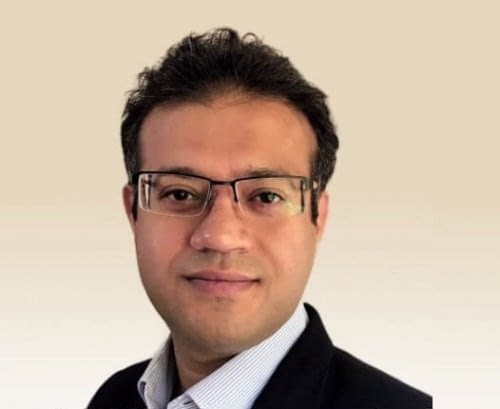 SHARE YOUR STORY
We would love to hear from you, about your Evalueserve experience.