Our People Stories
Varun Dhingra
Evalueserve's Top Lesson: Quality Supersedes Everything
Did Evalueserve influence you at a personal or professional level?
Varun: It's been more than 10 years since I left Evalueserve. I learned a lot in the company, including how to independently handle a client relationship. I am running a corporate advisory firm now; I realize every day that the idea of quality superseding everything else in a client relationship was sown in my Evalueserve days. I still remember the weekly and monthly client review meetings, and how we would be on our toes to get the best feedback from our clients.
It is a place where I developed many relationships. I am still in touch with a large number of my Evalueserve colleagues… even after over 10 years of exiting the company!
Could you recount an interesting event at Evalueserve that made a mark on you?
Varun: I was rejected twice by Evalueserve! I appeared for interviews, only to be declined each time. I could not understand what the reason was? What was I missing? It became a kind of a challenge for me to get into the organization. I got lucky the third time! I was selected and ended up winning the Best Team award within the first few months of joining!
I am still looking for the reason for my first two rejections!
If you could leave a message for yourself while at Evalueserve, what would it be?
Varun: I often contemplate about how I could have handled a larger number of accounts than I did at Evalueserve. The message I would have liked to send to myself is: Never underestimate your potential!
What was your biggest professional achievement at Evalueserve?
Varun: I still remember how proud team leaders boasted that they had the best analysts under them. I boasted how I had the best 'future team leaders' under me.
Can you briefly describe your Evalueserve tenure?
Varun: A stock consolidates before the breakout, I like to think that I was at a consolidation stage at Evalueserve.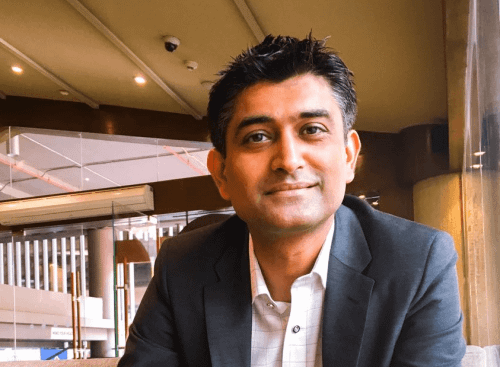 SHARE YOUR STORY
We would love to hear from you, about your Evalueserve experience.