Our People Stories
Vikrant Dadwal
Lead Analyst at The Boston Consulting Group (BCG)
A Journey to Remember
Learning is a journey – that's what keeps each of us motivated to learn more with every passing moment. My professional journey with Evalueserve is a good blend of learning about new areas and industries (especially ICT), and gaining rich experiences. It has helped me build and enhance my overall leadership experience.
Evalueserve's focused approach to delivering quality, solving client problems, and adding more value to every engagement, helped shape my perspective of client and stakeholder management. Approaching problems as if they are opportunities for both clients and the company has enabled me to deliver the most value in all engagements that I have managed. The ability to see opportunities in ongoing engagements, fill gaps to solve client problems, deliver value to make an engagement a journey full of learnings and experiences, are some key lessons that have helped me excel at Evalueserve and also in my overall professional journey.
Some of my professional achievements at Evalueserve include working on key client engagements, delivering value to clients, and helping team members build expertise in select domains. I was also able to enhance my learning experience by delivering on some critical projects where requirements were quite unique and different, or needed an additional layer of research and expertise (especially building comprehensive models to paint a market overview and provide forecasts).
I thank Evalueserve for making my professional journey truly enriching.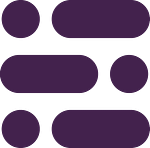 We offer numerous growth opportunities for professionals at all levels.
Share Your Story
We would love to hear from you, about your Evalueserve experience.