The Four Pillars: A winning Strategy for a Pharmaceutical New Product Launch
With more novel drugs being launched and approved, pharmaceutical new product launch strategies need to evolve.
The COVID-19 pandemic has made the healthcare ecosystem and engagement for launch effectiveness more complex owing to the evolving needs of pharma stakeholders.
These needs include omnichannel engagement with targeted messaging, digital connect & patient journeys, availability of patient-level data, higher reject rates from payers, etc. All these factors are prompting pharma companies to develop robust data & analytics capabilities.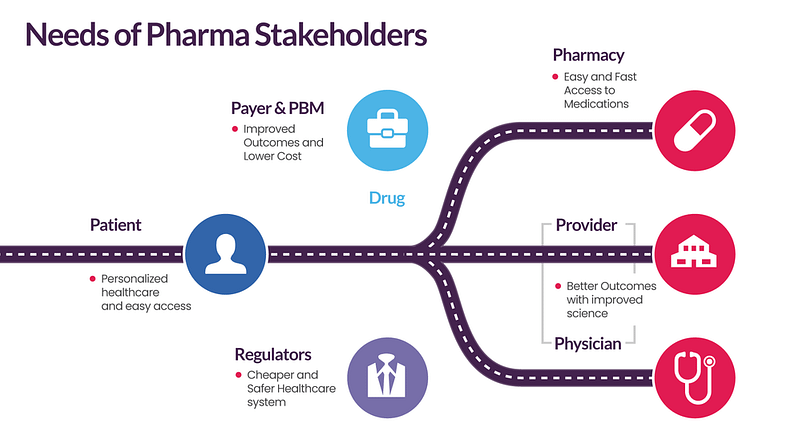 The Four Main Pillars of a Pharmaceutical New Product Launch
There are four major pillars that new product marketing teams are considering when building their winning pharmaceutical new product launch playbook.
1. Strategic Alignment and Adaptive Approach
Pharma organizations are constantly innovating their messaging and engagement strategy. This means launch managers and executives need to:
Continuously monitor competitor and industry launch strategy
Benchmark their digital and engagement programs to that of their competitors, industry, and launch goals
Identify digital and omnichannel innovation for launch effectiveness
Align data and analytics initiatives to marketing efforts
2. Market Access Integration
While many organizations start putting together their market access teams years prior to a launch, many of the market access initiates are not mapped and aligned to their overall marketing goals – thereby creating a misaligned strategy and a sub-optimal launch program.
Recent success in digital launches is a result of the integration of market access and patient access into the overall launch program. This meant that stakeholders across the healthcare ecosystem (Physicians, Payers, HTAs, etc.) are being communicated with by a similar messaging and engagement mechanism.
3. Measure, Audit, Implement, Repeat
The most important part of an effective launch program is measuring and benchmarking the process at every step of the process using advanced analytics and machine learning.
For example, measuring meaningful engagement from omnichannel tactics and brand awareness programs using digital engagement data from all channels (such as journals, display ads, email ads, social media, paid media, etc.), allows marketers to rigorously evaluate their strategy.
Creating benchmarks and measurements allows the go-to-market team to analyze the insights of this data and create suggestions on how to best optimize their team's launch.
4. Adapting to Organizational Parameters
Finally, it is important to understand and realize that launch programs need to be curated based on the multiple parameters such as
Therapy area maturity, existing products, and pipeline
Organizational size and budget
Disease area (for e.g., a rare disease launch program would require a much stronger targeting and segmentation process compared to pain/migraine TA)
These launch effectiveness pillars are essentially a support system that can empower pharma organizations to innovate their launch program across the various milestones and create a closed-loop marketing system that is designed to build brand awareness and advocacy.