Introduction
The adoption of clean energy transition pathways seems to be muscling up well across the globe, wherein solar PV, wind, and hydropower have proved popular. An urgent need to overcome the energy crisis, which has plagued developed economies in recent years, has led to a rapid ramp-up of renewable energy (RE) generation capacities across various geographies. This is being carried out in a bid to reduce further dependency on non-renewable energy sources and meet the Net Zero 2050 carbon dioxide (CO2) emission reduction targets. The same crisis also had a knock-on effect on the economy.
At the same time, major players from fossil fuel sources, including coal, oil, and gas among others, are also pivoting hard to reduce their carbon footprint and mitigate climate change causing-activities. However, some of the said dependencies are so far unavoidable as well.
We have previously written about how the energy transition is attracting such furore in so many directions, it should be called an energy transformation, which is leading the way to the emergence and unprecedented growth of a new global clean energy economy. At the centre of this move, is a race to identify opportunities and develop pathways that will not only ease the transition but may also create new centres of 'power' with some surprising results. We take a look: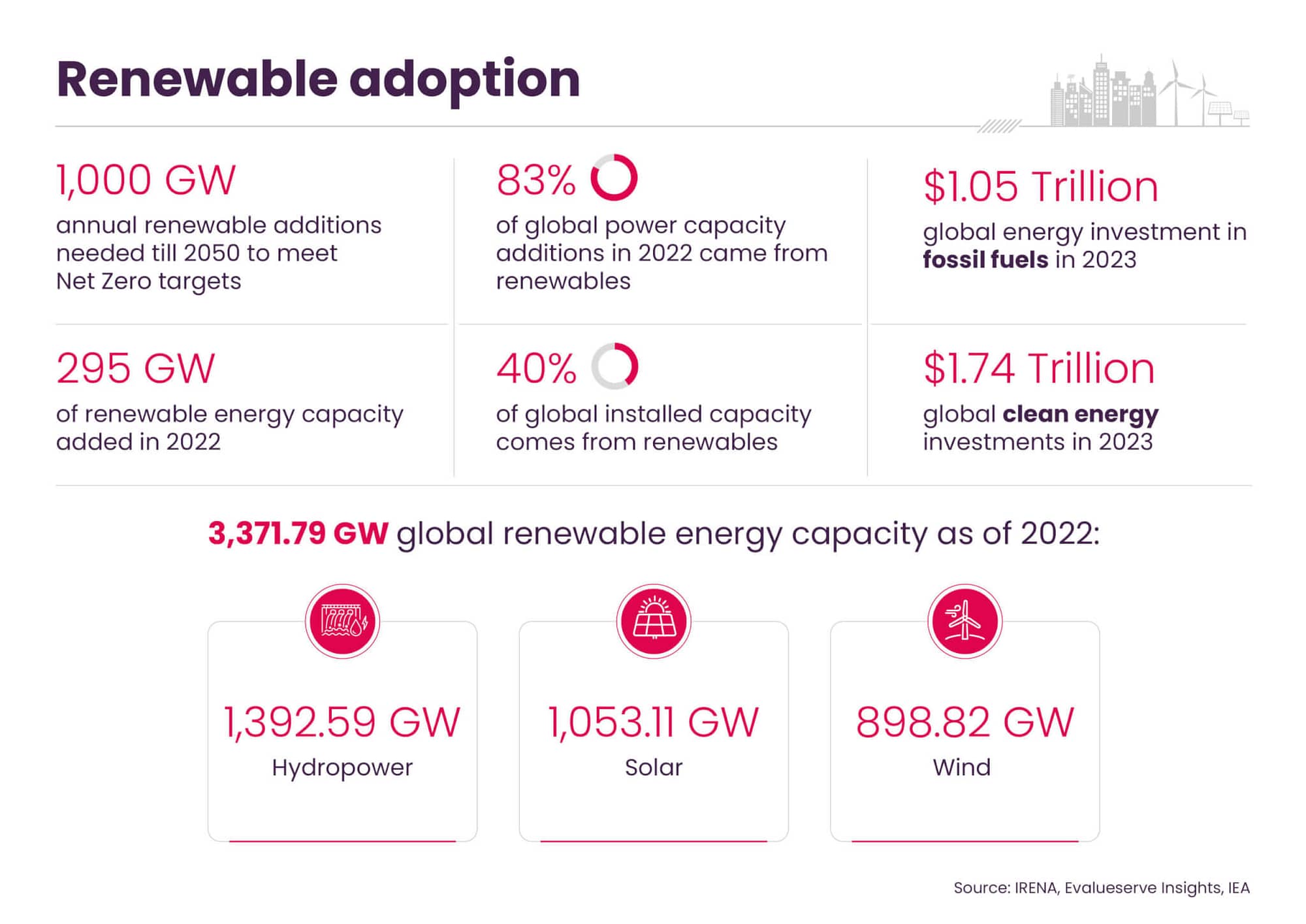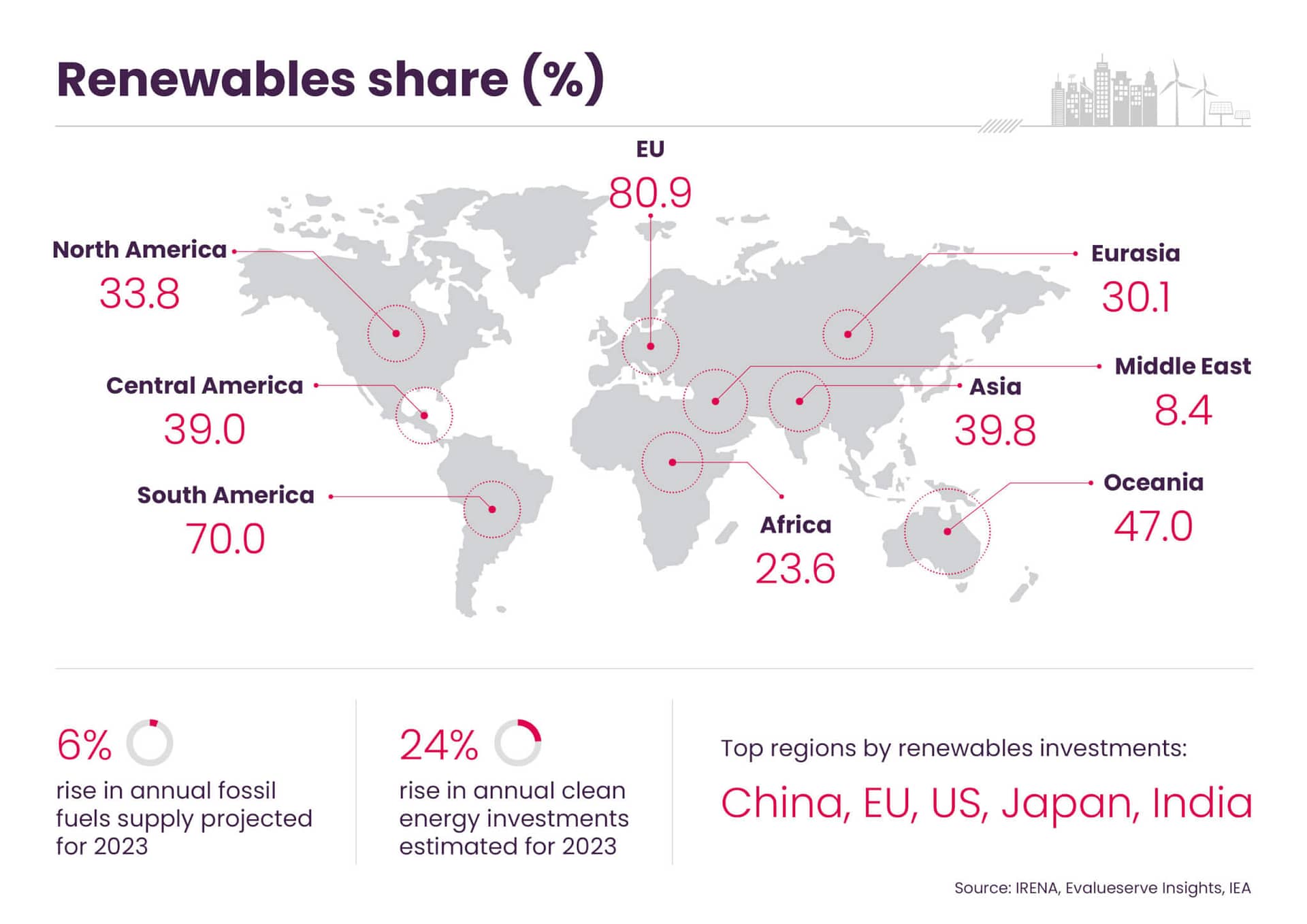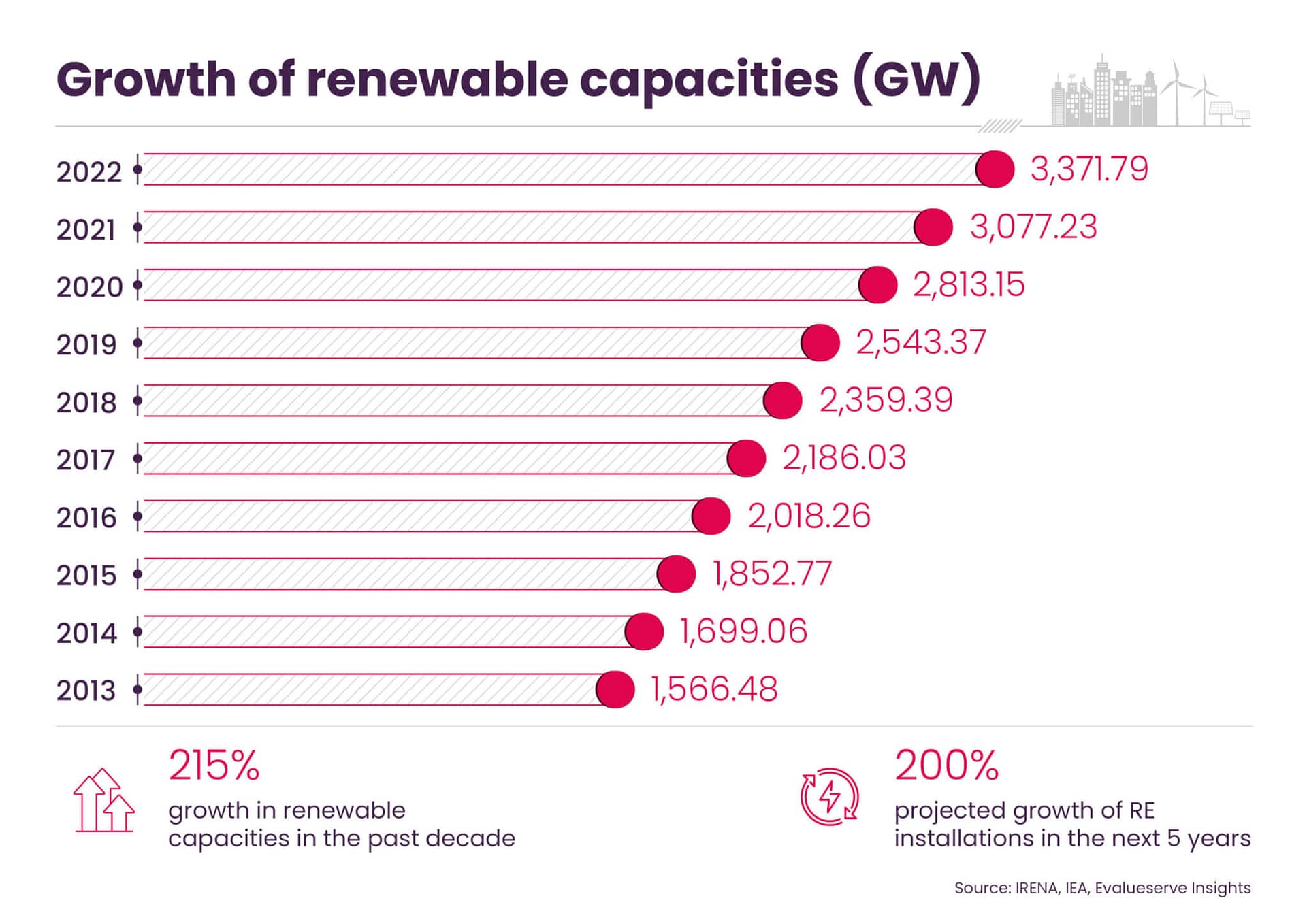 Conclusion
No one wants to face another energy crisis. So, everyone is finding their way to greater energy security, keeping sustainability and resilience in their sights. While impressive, the biggest chunk of investment increases in renewables is primarily focussed in a handful of countries. 90% is concentrated in advanced economies, with China being the exception member. Meanwhile, spending on fossil fuels still rises, especially on the back of a surprise payday for oil & gas.
There is a strange dichotomy here. Some suffered the consequences of power strains from the crisis and would not like a repeat of that. They are hence spending on clean energy with a possible backup plan based on fossil fuels, while others are spending on fossil fuels to augment their short-term returns, and ease debt, but also facing uncertainties in the longer term.
While the concentration of high spending in either direction reflects whether a market has traditionally been an import-dependent or export-dependent one in its energy mix, new names are showing up on the top lists. This change emanates from an assortment of early adopters of energy transition pathways, as well as economies that have previously avoided the high costs of clean energy in its early stages. The latter geographies are now racing to v, and hence reach the comfort of costs through economies of scale.
The advent of a clean energy transition, wherein every few days, we are witnessing a new geography announce their decreasing dependency on fossil fuels, is also showing us potential new leaders in technologies and pathways that did not exist a decade ago. Policy that is looking more inward is also seen from some parts of the market, which suggests incremental self-dependence for these geographies. The unprecedented pace at which development is taking place almost feels like a race to the top of the mountain. All of this points to only one thing – the advent of clean energy industrialisation!
Get decarbonization publications delivered to your inbox by filling out the form below.