One of the event's many highlights was the customer panel, where Hari shared his data architecture modernization journey. "We wanted to pick up the best parts of the three generations of architectural principles… We evolved, taking what is best in a data warehouse, data lake, data lake house, and data fabric… It's a combination of everything we put together," Baskar explained, explaining how best practices from earlier generations should be embraced while incorporating modern technologies and methodologies. Hari and the Evalueserve team emphasized that the modern data architecture puzzle pieces should fit together seamlessly, much like building with Legos.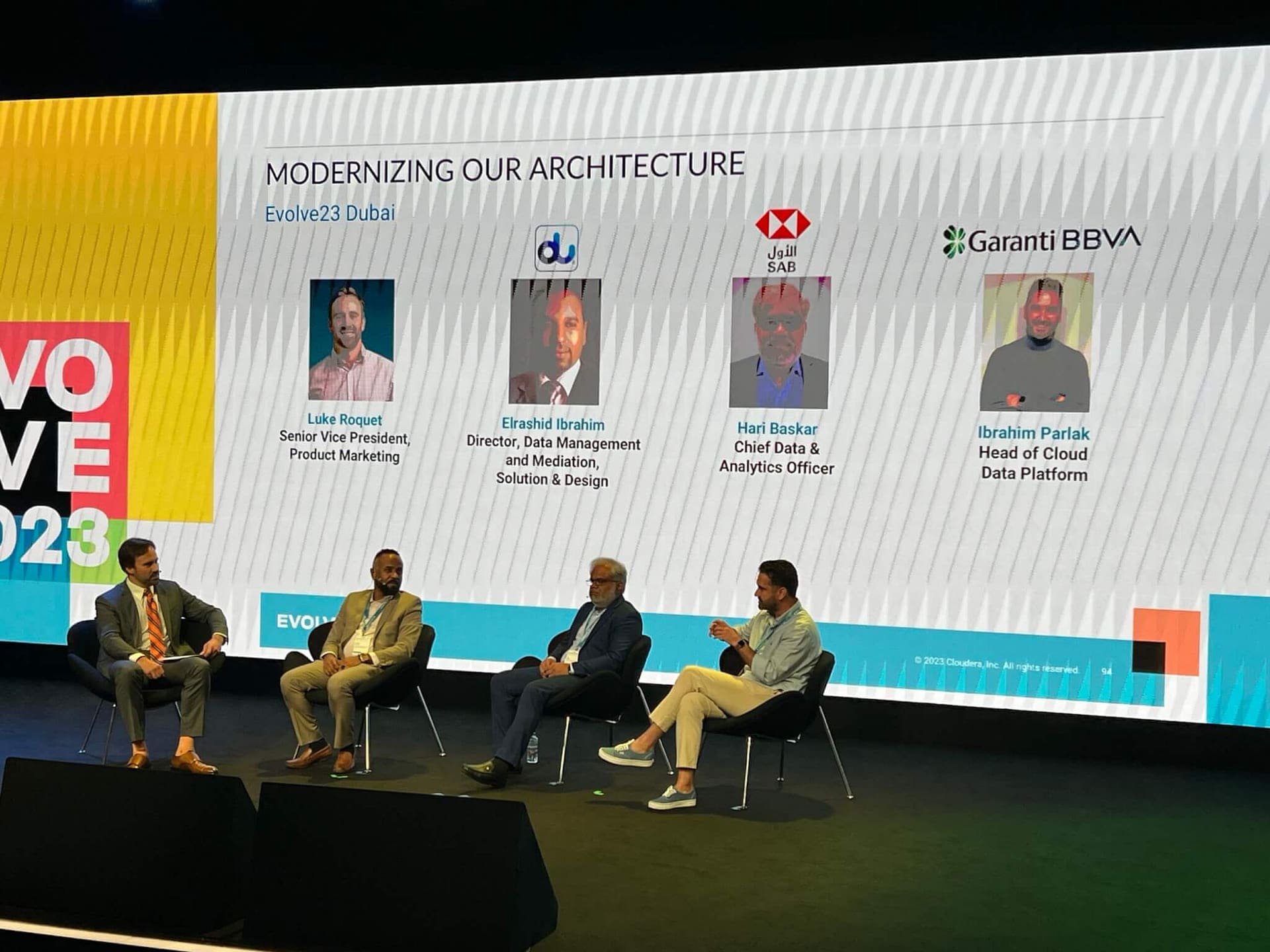 During the event, Baskar spoke about three crucial industry challenges in an organization's modernization journey:   
Business pressures – organizations' desire to stay ahead of the market increases pressure for business and customer experience transformation. As a result, "the demand is unmanageable," says Baskar. 

 

Regulatory demands – as technologies and methodologies advance, more regulations exist today than ever. The increased regulations create increased demands from regulators, which are non-negotiable. 

 

Data security and governance – data privacy is always a primary concern, and with the constant evolution of technology and regulations, it is always at the forefront of every transformation journey, 

 
As with all data analytics programs, data trust's importance is paramount. Stakeholders and team members recognizing it as a fundamental pillar in handling and using data effectively are pivotal to successfully adopting any data modernization efforts.  
Baskar concludes that modern data architectures need to be sustainable and adaptable because the landscape is changing quickly, and the best way to ensure adoption and trust is to incorporate these new landscapes into existing data ecosystems.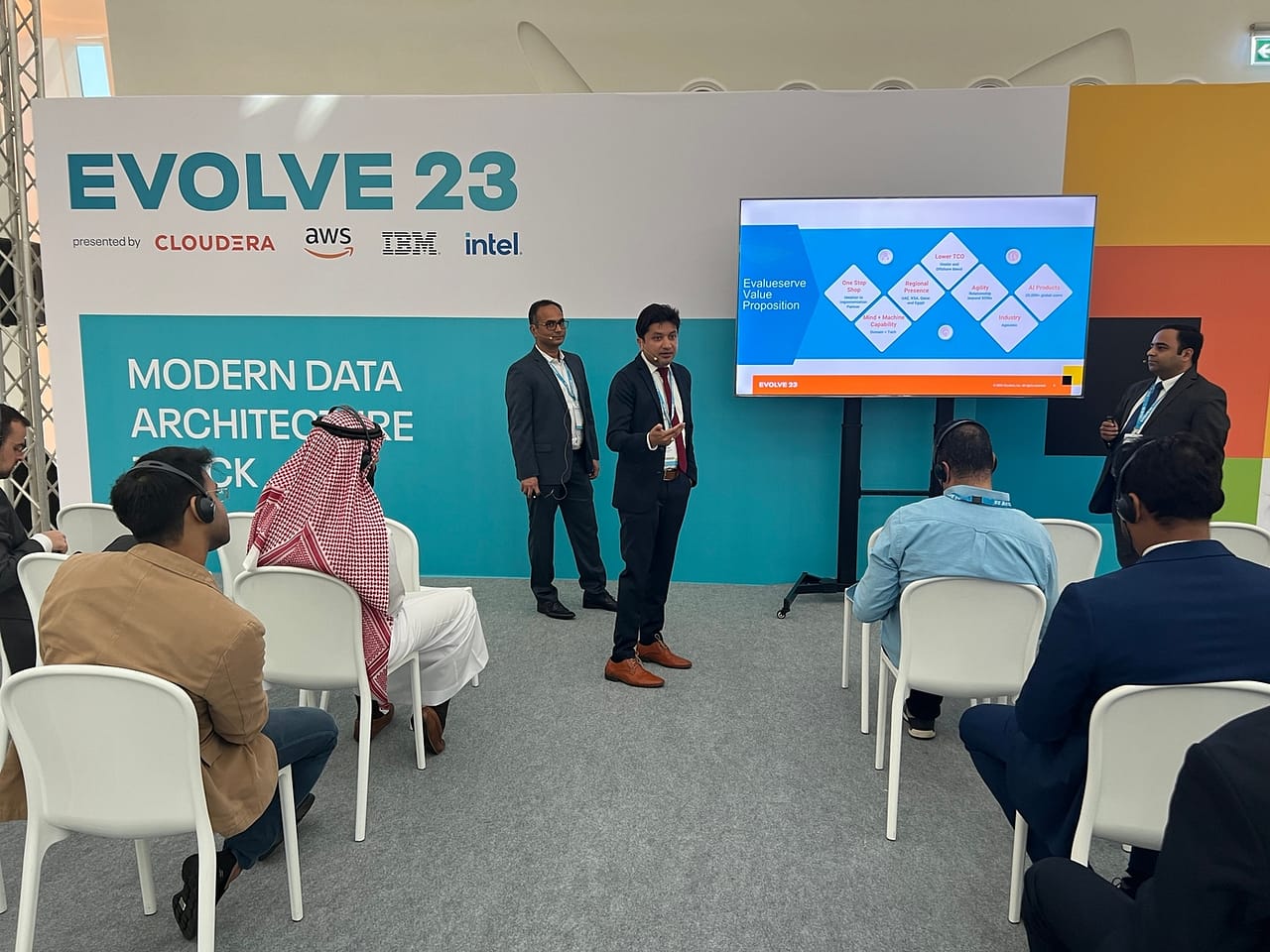 The customer panel was followed by the breakout session titled "A Success Story: The Legos of Modern Data Architecture," featuring Hari and the Evalueserve team. This session was a deep dive into the following topics:  
Hurdles of growth and change – Challenges include the elevated cost of data platforms, the velocity between data and information, limited and scattered intelligence, and data governance and management being in separate pockets. 

 

The key Lego block components – are interlocking pieces that build off each other to create a complete data program, like data temperature, artificial intelligence, data as a service, governance, security, data visualization, real-time processing, and data archival. 

 

Best in Class Toolset for Each Layer – Utilizing top-tier tools for data management, sourcing, data platform, and business/ information delivery systems. 

 
We want to extend our heartfelt appreciation to Hari for his continued partnership with Evalueserve as we forge ahead with new and innovative techniques in modernizing data architecture. We honestly cannot wait to see what lies ahead.  
We would also like to thank Cloudera for hosting such a valuable and influential event at the prestigious Museum of the Future and for their beneficial partnership that makes our data modernization solutions possible.   
Evolve 2023 was a unique opportunity to engage with industry thought leaders, gain insights into modern data architecture and explore strategies to navigate the ever-changing data landscape.  
The event left a lasting impact, empowering data professionals to continue pioneering solutions that harness the power of data to drive business success.   
Evalueserve remains committed to pushing the boundaries of data, analytics, and AI (Artificial Intelligence) and looks forward to future collaborations with SAB and Cloudera.