Like any global company undertaking ground-breaking research and development (R&D), chemicals market leader BASF, has an inhouse team of IP experts that undertakes a whole range of standard patent-related requests, plus designing new services and digitalizing existing ones. But sometimes even they need help… 
While the company has always had the expertise and tools to handle these tasks, during challenging special projects – such as the integration of new acquisitions – they need an agile, competent and trusted partner to share the workload, and enable the inhouse team to focus on the activities that make the biggest impact on their business. Since 2015, Evalueserve has fulfilled this role at BASF, creating an expert team that adapts as required, covering docketing and paralegal tasks and optimizing existing processes to ensure greater productivity – all powered by mind+machine™.
The business impact of this partnership to BASF has been the ability to focus on essential tasks, such as digitalization and the offering of innovative new services; new portfolio integrations run faster; and periods of higher demand are covered efficiently. "Evalueserve is a reliable partner that understands our focus on business excellence and intelligent workflows. They handle a vast range of our IP admin tasks while our team focuses on other tasks, like digitalization," says Gerhard Busch, Head of Global IP Services at BASF. "Having a partner like Evalueserve lets everyone work at their best."
However, I believe nothing trumps earning your client's trust. It's essential that both parties build a solid and trusting working relationship. Outsourcing in the field of R&D and IP services is highly-sensitive work. For a successful collaboration, the service provider must be completely transparent about their key expertise, fields of service, and personnel retention. Without that honesty, the relationship is not going to have the fundamental core strength necessary for longevity.
That's also why it's critical that both the client and provider are fully committed, and that the client understands that work will be needed on their side to ensure things run smoothly. In the most successful engagements, this is best achieved through transition managers and account managers – on both sides – and an agreed, documented process highlighting what constitutes success. This is an evolving agreement that needs to change and develop along with the relationship!
What's your view? Have we missed something you consider to be more important – we'd love to hear from you!
If you'd like to know more about how we support BASF, take a look at this recent case study.
"Evalueserve helps us to be quick and flexible and most importantly, to provide the best service to our internal clients. Evalueserve is an excellent partner for us, sharing our values and taking the time to discuss new ideas with us."
Gerhard Busch
Head of Global IP Services, BASF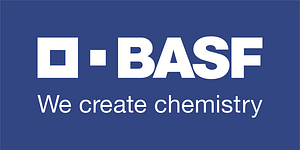 BASF is a global leader in the chemicals market, creating chemistry for every industry, with a focus on sustainability. The company excels in combining economic success with environmental protection and social responsibility.