Diversity & Inclusion
We believe that a diverse and inclusive workforce brings in values and attributes necessary to create a supportive and rewarding business model that has sustainability built into its corporate culture.
Overview
Diversity, Equity and Inclusion (DEI)
As an inclusive organization with employees from different nationalities, race, and ethnicities, Evalueserve continues to be more vocal about our stance on LGBTQ, racial equality, gender diversity, and other critical matters essential to diversity, equity, and inclusion.  
Our approach includes programmatic initiatives, periodic internal communication with employees, updates on public social media channels, and messaging to clients and suppliers. Evalueserve's executive team regularly encourages our employees to stand and act together to promote diversity at every level.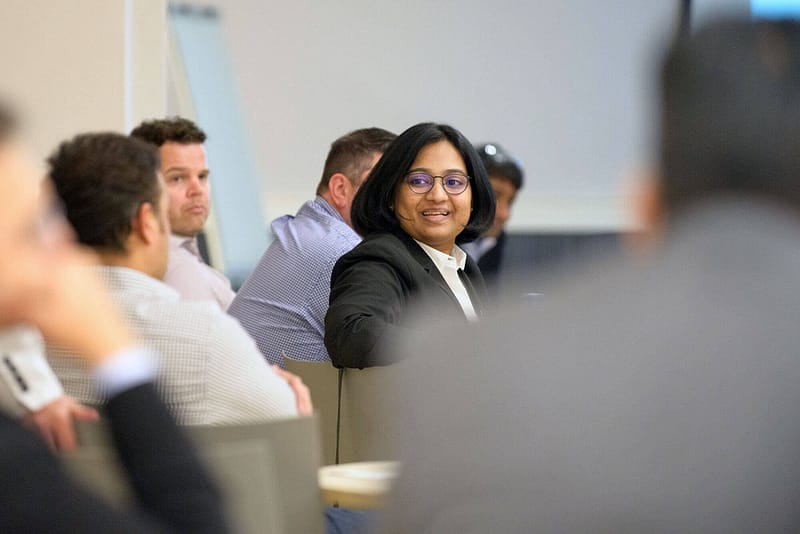 Gender Equity
Our diversity, equity and inclusion (DEI) initiatives increase gender representation in executive management, traditional management and at the board level. Further, Evalueserve has increased its female employee headcount to 40% employees across the company.
Gender equity includes ensuring balanced year-end promotions and payscale. Women are paid as much as their male colleague. Our human resources and operations teams audit our performance on gender equality promotions and pay and make corrections as needed throughout the enterprise.
Pride
Evalueserve supports our LGBTQIA+ colleagues. We celebrate Pride month and also engages in education and inclusion efforts through email, seminars and online engagement to support our LGBTQIA+ team members. Past efforts have included webinars on use of pronouns and how to acknowledge individual gender choice, online initiatives including logo and banner takeovers online during Pride, and donations to support the LGBTQ+ community.
In addition to our efforts to support and educate people about LGBTQ+ matters , we have a Employee Resource Groups (ERG)that brainstorms and recommend workplace improvement for our LGBTQ+ community, increase awareness and organize different initiatives.
Some of initiatives include:
Diversity talks
Pride month photo contest and fundraiser
Music Monday to share recommendations of LGBTQI+ musical artists
Gender neutral dress code
Optional use of preferred pronouns in our signature
Women of Evalueserve (WE)
Another ERG, WE seeks to create a culture of gender equity and inclusion by improving awareness, closing gender gaps at all levels, bringing growth opportunities to all individuals and by empowering women in the work environment. The WE group works closely with our DEI initiatives run by the HR team.
Some of their initiatives include:
Panel: "Closing the Gender Gap One Feedback at a Time"
Women's Day donation of hygiene kits for homeless women
Standing Tall
Last year, we launched our "Standing Tall" series to discuss and raise awareness on topics related to DEI. Our focus this year is to create an environment stimulating all types of opinions, fostering diversity and inclusion. Some of "Standing Tall" discussions included:
Understanding what an ally is and the role they play in an inclusive and equitable workplace
A case for neurodiversity and how to create safe space at work for all
We offer numerous growth opportunities for freshers as well as seasoned professionals.