Elevate Your
Impact.
In a world of constant change, disruption comes from every angle, and questions from all corners.  You need to accelerate and strengthen decision-making on the most pressing questions facing your business.  Make decisions now with Evalueserve.
Jobs at Evalueserve India
We offer numerous growth opportunities for freshers as well as seasoned professionals.

Smart-Scale Technology
Improves

Customer Experience

Intel chose to partner with Evalueserve to co-develop the AI for a smart scale that would leverage the Internet of Things in grocery stores.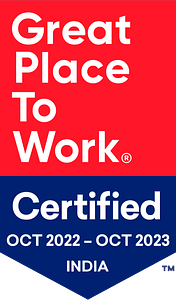 Join the Team.
Opportunities for freshers as well as seasoned professionals.
What We Do
Drive Outcomes Now.
Data itself is not an outcome. Move from data to enhanced decision-making and meaningful, actionable outcomes.  
We gather and turn information into decisions with our dynamic AI driven products and solutions. Activate and empower mission-critical, transformative work that grows your business. 
Our Solutions
Empowering Leaders with Domain-Specific AI.
With sector-specific products and deep bench experience in financial institutions, corporate brands, and professional service firms, we tackle problem-solving for more than 30 percent of the Fortune 1000.
Professional
Services Firms
Our Advantage
Delivering Results.
Countries with active engagements globally
Clients in F1000 across 15+ industries
Reference Case
See How Syngenta Drives Stronger Data-Supported Decisions with Insightsfirst
Related Resources
Optimize Your Outcomes.