Hearing Aids Market in the US
According to the Centre for Disease Control and Prevention (CDC), 14.4% of US adults aged 18 years and above reported hearing loss in 2021. Based on gender, 15.5% of male adults and 13.3% of female adults had hearing loss. The hearing aids industry in the US is characterized by the presence of a variety of devices catering to the needs of patients with varying hearing loss. These devices are prescribed by audiologists and ENT specialists based on the severity of hearing loss and as per the preference of the customer / patient. Hearing aids are used by people with varying levels of hearing loss: mild, moderate, severe, and profound. The selection of hearing aids depends on several factors, such as the severity of hearing loss, relevance to the patient's lifestyle, device type, features, cost, services included under warranty, maintenance requirements, and repair costs.
Several companies are developing basic and premium versions of hearing aids. Figure 1 shows the important hearing aid manufacturers in the US.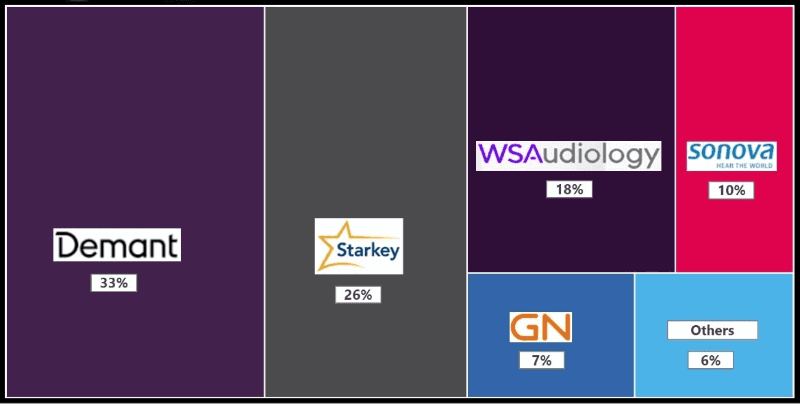 Figure 2 represents the types of hearing aids offered by key developers.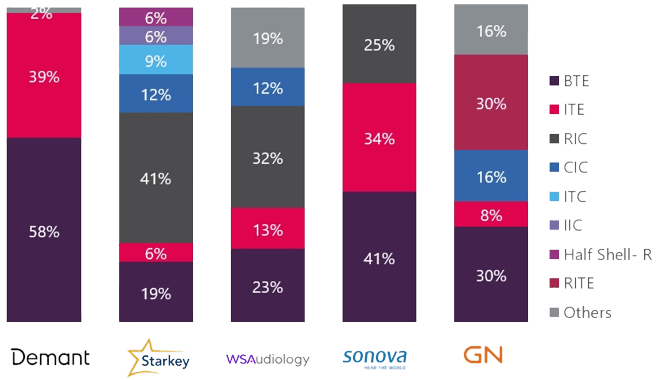 Pricing Overview of Hearing Aids
Hearing aids are sold through a variety of channels, such as retailers, clinics, audiology networks and other hearing aid centers. For hearing aids purchased from audiology centers, hearing clinics, independent shops, or corporate stores, the end-user price (i.e., the money paid by the customer / patient) usually includes the cost of the device and related professional services (the most common professional services include hearing tests, follow-up visits, fitting services, routine cleaning, maintenance, programming, and earwax removal). This type of end-user price is termed a bundled price. This pricing strategy is typically followed by the aforementioned sellers across the US. Unbundled pricing is another pricing mechanism. Patients / customers may seek different professional services as per their requirements and preferences. Unbundled pricing for hearing aids could therefore lead to a significant change in the end-user price. With premium pricing, customers get additional services, such as insurance, unlimited follow-up visits, lifetime cleaning, battery supplies, and free video consultations. In corporate stores (owned by hearing aid developers), the respective developer determines the end-user prices, while audiology centers are more flexible in providing discounts and bundling services, which they can use to undercut corporate prices.
Table 1 shows stakeholders across the hearing aid supply chain in the US.

Publication
Download the publication
Gain a competitive edge and stay informed about the latest industry trends by downloading our full publication.