Meet The Team
Our Leadership.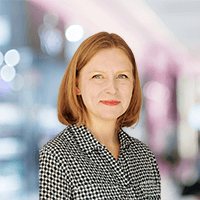 Anna Slodka-Turner, Ph.D.
Global Head of Risk and Compliance
United Kingdom
Anna Slodka-Turner heads Evalueserve's Risk and Compliance practice for Financial Services. In her role, Dr. Slodka-Turner and her global team work with some of the world's largest financial services organizations. The group focuses on providing risk analytics, model risk management, and financial crime support, delivering best-in-class services with a strong focus on automation and application development.
Dr. Slodka-Turner has over 15 years of experience as a consultant and has worked across business and central functions in financial organizations, supporting stakeholders in the corporate and investment banking, retail, insurance, and investment management spaces. Dr. Slodka-Turner has worked on some exciting projects, including digital transformation, post-merger integrations, and turnarounds.
Before joining Evalueserve, Dr. Slodka-Turner worked at McKinsey & Co. and Ernst & Young. She has published many papers on banks' relevance, use of technology, and ethics in banking. Dr. Slodka-Turner holds a Ph.D. in business studies from the University of Lodz, Poland.