Revolutionizing the QSR Industry Using Data and Analytics with Zachary Richard
The quick service restaurants (QSR) industry is being revolutionized by data and analytics (DA) and artificial intelligence (AI). In this episode, Zachary Richard, director of global data science at McDonald's, shares how the company is using data to boost customer and crew experience, the challenges with data exploration, streamlining different departments to avoid silos, and general tips and tricks!  
Listen to the full episode of the Decisions Now podcast, as co-hosts, Rigvinath Chevala, Evalueserve's chief technology officer, and Erin Pearson, VP of marketing chat with Richard to get the scoop on how Mcdonald's is paving the way to success using data analytics!  
Leveraging Data and Analytics to Transform the Experience


Analytics are revolutionizing the QSR industry like never before. From studying customer data to personalizing offers to boost brand loyalty, offering rewards, reducing time and other costs by getting ahead of supply and demand, strengthening strategies by examining crew data during busy hours, reducing errors in efficiency, saving on labor costs with voice-operated kiosks and much more. The power of data and analytics is the answer to many challenges and successes. 
Richard and his team are part of a larger push within McDonald's to tie data and analytics together with their marketing, operations, and restaurant development to generate a new customer experience organization.  
"Everything that we do is geared towards improving the customer experience, but also the crew experience as well," Richard said. "Making sure that people who are in the restaurants, from customers to crew are all having great, kind of what we call feel-good moments while there in the restaurant." 
Pearson asked Richard how McDonald's is finding success with these strategies.  
For the company, data to personalized marketing pipeline was made possible by massive amounts of data collection, and aggregation over the last few years, he added. They developed an internal system at the global level, pushing it out to various markets, and pushing advanced customer segmentation models through their global mobile application.  
 
The COVID-19 pandemic accelerated things for us, where we were formerly at the lower end of adoption before, we saw our customer population move heavily in the digital space, generating more data, Richard said.  
 
With the use of its loyalty program, the company was able to navigate customer behaviors and preferences.  
"What are people coming back for? What are people spending their points on? What's the behavior with redeeming points? Do people like to take advantage right away and get themselves an ice cream cone or do they like to hold out for that Double Quarter Pounder?" Richard added. "It kind of gives us a lot of interesting new data to point towards segmentation and personalization, which has been really exciting."
Referencing her marketing background Pearson applauded the efforts and asked Richard how his team at McDonald's is executing segmentation across the board and the impacts they're seeing from these campaigns.  
 
We're doing interesting things with recent promotions, by pushing offers to people using their past behaviors, and informing people of new or returning product launch dates like the crispy chicken sandwich, he said.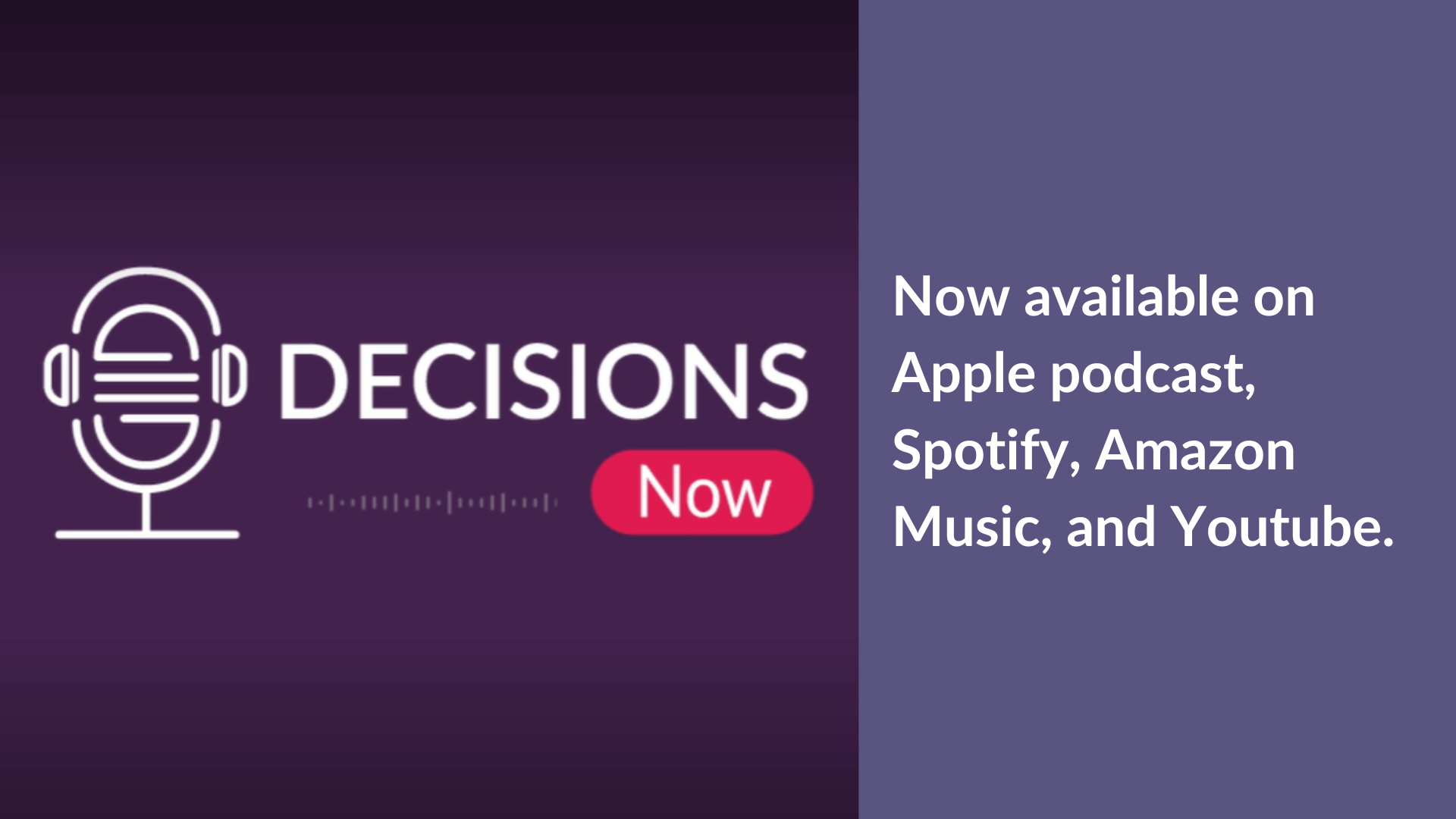 Data Exploration and Challenges 
 
Before segmentation comes data exploration, Chevala asked Richard if his teams have any specific techniques or if he could share what that journey was like. 
 
Despite being a legacy company, we do have challenges with data, we are good at knowing where we've made money and sales, but the challenge lies within that, Richard said.  
 
Some challenges the company and team faced were scale, aggregating the data from hundreds of global markets, and the decentralized nature of Mcdonald's like franchise models.  
"Speed of service, accuracy, and timings are important to the customer experience at Mcdonald's, but different markets around the globe track different metrics, irregularly relative to each other," Richard said. "So, we have that data, it's just a matter of cleaning it and getting it all in the same format." 
For those purposes, the company has a robust centralized IT (Information Technology) department in place that specializes in data engineering and data management.  
"In terms of data exploration, something you think might be simple like, hey, tell me how many people globally customized their Big Mac to not include pickles or something, but this may actually take a few days just to get through all the different nuances in the way it's cleaned in different markets," Richard mentioned. "Assuming you're doing something like that for the first time. If we have a repeatable type of analysis that we do, usually the automation gets engineered into the process at some point." 
The Power of Computer Vision and Speech Analytics 

One of the ways, Mcdonald's is improving customer experience is by using technologies like speech analytics to understand how and what people are ordering, which then helps gauge supply and demand.  
We've partnered with IBM to develop AI that will take your drive-thru order for you, Richard said.  
 
"The fact that we have these voice recordings and resulting transcripts of the interaction between the AI and the customer unlock a wealth of knowledge about that interaction, about what customers in our drive-thru are asking for, about some of the challenges they're facing about some of the expectations they have from McDonald's," he said.  
Some insights the company receives from this data include: 
-What do customers think about a product?  
-How often do people ask for a limited-time offer after it's left the menu?  
-When an item is unavailable what do they get as a substitute? Or are they getting any? 
 
Having answers to questions they never had insight into before, due to the gap in types of data is a significant byproduct of current technology, Richard said.  
 
Applications of computer vision that we've identified in the restaurants are solving gaps in customer experience so that we know what the experience looks like from the time you place your order at the kiosk to the time someone delivers it to your table, if you opt for table service, whereas we would not know that before," he added.  
The application of these technologies is filling gaps in data and measurement that the company has had historically, which will shed light on the way Mcdonald's designs their restaurants, measures operating standards, and more, he said.  
 
Change Management Transformation

For success stories and business decisions to reach fruition, having a centralized team and organizational structure is important, Chevala emphasized. This a topic we have dived heavily into, on the fourth episode with Bin Mu, Chief Data Officer at Adobe.  
"How did that change management happen to get the company to have a centralized system?" he asked Richard. 
Mcdonald's began this multi-year journey about three years ago. Despite having data science and analytics experts within the company at various levels and departments, they were siloed off from each other, without direct communication. Lack of transparency created a roadblock preventing the flow of information, best practices, mechanisms, and a sense of community led to churn out, Richard said.  
"There was a distinct effort saying yes, we need high-powered, advanced analytics capabilities to work with both our internal business stakeholders and our external partners who are helping us develop these capabilities. But we also need a community of practice," he added. 
To counter these challenges, Mcdonald's established the team Richard is currently part of.  
"We need that centralized function to serve as kind of an anchor for the rest of the organization who still have data scientists and analytics and data engineers to come together, be kind of a sounding board for some of the things we want to do either in technology, in the markets or kind of questions we have to manage our kind of portfolio of work in the area that we've already done." 
 
The trio discussed how a centralized data and analytics structure positively contribute to talent management and upskilling. With data sets constantly growing, the need for data scientists and analysts continues.  
"So, how do we manage talent in such a way? Again, that's not centralized, we're not the arbiter of who gets promoted and career advancement opportunities and stuff, but we want to be able to help support the rest of the organization in terms of their aspirations, to upskill their talent, to provide career pathways to data scientists, data engineers that are both technical and business facing," Richard said. 
To learn more about how Mcdonald's is revolutionizing their business using data and analytics and the inside scoop from their Director of Global Data Science Zach Richard, listen to the full episode and don't forget to subscribe to the Decisions Now podcast today!