Our People Stories
Ambika Mittal
Healthcare Consultant at ZS
Evalueserve Gave Me Friends for a Lifetime
I was a part of Evalueserve's CAPS-04 team from 2017 to 2019. I will always remember the company for two aspects – the client I was working for and the friends I made.
I was working for a US-based fertilizer manufacturer. The projects I got to work on were really amazing and I learned so much! The level of client interaction I needed to undertake at Evalueserve far exceeded anything I have experienced so far in my other jobs.
Many of the people I worked with at Evalueserve are not just colleagues but friends for a lifetime. Be it office parties or offsite events, I thoroughly enjoyed every moment at Evalueserve because of them. We have been a part of each other's life in the office as well as outside.
Thank you Evalueserve!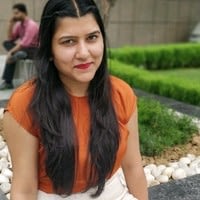 SHARE YOUR STORY
We would love to hear from you, about your Evalueserve experience.