Our People Stories
Baljit Singh
Enterprise Cloud Architect at Arch Capital Services Inc.
Exciting, life-changing, and full of opportunities
I began my journey with Evalueserve in India, after having joined the company as a system engineer in 2008. After completing a year, I applied for an internal job posting for an IT position in Evalueserve's Chile office. I was selected for the position after multiple rounds of interviews.
At that point in time. I knew nothing about Chile. Never spoke a word of Spanish! I was super nervous until the day I arrived in Chile. Beautiful country. Great people. Evalueserve had a super nice office in the CORFO building. It was one of the most diverse offices, in terms of nationalities, that I have ever worked in. Today, after 11 years, I still hold that opinion. Everyone in the office was very welcoming and helped me get acclimated to the working environment and culture.
Whenever I talk to my Chilean friends we always end up remembering a funny incident that I would like to share with all of you. After a few days of arriving in Chile, I was walking home after work. A little guy (probably 5-6-yrs old), standing with his dad on the side of the road, looked at me and started jumping and yelling: "PAPI MIRA ALLADINO."
At first, I did not understand what the little fellow was saying in Spanish. I immediately google translated, only to realize that he was calling me Aladdin because I was wearing a turban! I could not stop laughing!
Both personally and professionally, experience across Evalueserve India, Chile, and US has made me learn and grow in a way that is hard to put in black and white. I can't thank Evalueserve enough. My biggest professional achievement was starting the IT practice for US Raleigh. It was an amazing experience that also boosted my career.
I also met my wife in Evalueserve Chile office… we celebrated our fifth wedding anniversary last month! Evalueserve is a great company. I would describe my Evalueserve Journey as life-changing, exciting, and full of opportunities!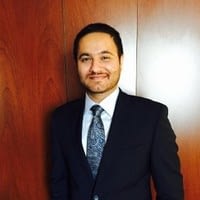 SHARE YOUR STORY
We would love to hear from you, about your Evalueserve experience.