Our People Stories
Mahesh Bhatia
A Trip Down Memory Lane: The Early Days and Growth of Evalueserve's IPR&D Business
As Evalueserve approaches its 20th anniversary, its IPR&D business is among the largest of its kind on the planet. It has been immensely gratifying to have contributed to it in its formative years. Here are some of my memories of what we did and how we did it.
I joined Evalueserve in 2005, when our IPR&D team consisted of a couple of dozen analysts based in India. The team worked with patent law firms and Fortune 2000 companies across the US and Europe. In those days, Evalueserve hired people who had just started their careers, because mid-career professionals with experience in technology and an interest in IP research were virtually non-existent in India. We did not do well in the very first customer engagement I oversaw at Evalueserve. It was indeed disappointing, but we had the humility to accept our shortcomings and understood that we were still honing our capabilities.
In our internal post-mortems, we figured out that we needed to improve the hiring and training processes. The key skills we needed in our new hires were a strong grasp of engineering fundamentals in their respective majors and excellent logical reasoning. We worked with our HR team to modify our recruitment process to rigorously test for these two skills and then turned our attention to our training processes.
As speed was important, I created the first generation of training materials by simply recording a series of interactive lectures I gave over conference calls to a few researchers on our IPR&D team. Each call focused on a specific topic our new hires would need to be trained on before they started working on customer engagements. We also got the budget for our library team to subscribe to a variety of journal and conference databases to complement our access to global IP databases. With this foundation of capabilities in place and efforts of a couple of veteran business development executives, we started seeing strong customer traction.
As we developed a better understanding of our customers' businesses, we realized that the best IP attorneys for new business development were those who had been recently promoted to partner at their firms. This turned out to be a crucial insight in growing our revenues. We also responded to customer needs for IPR&D research in Japanese, German, French, Mandarin, and Cantonese by hiring and training analysts in our offices in Shanghai and Romania, while adapting the playbook we had successfully used in India.
Over the years, Evalueserve's IPR&D business has grown to be the largest of its kind on the planet and continues to come up with timely and innovative offerings for its customers. In addition to the immense satisfaction I have derived from contributing to building the business and the value it has created for our customers and for Evalueserve over the past two decades, I am also proud of the alumni of Evalueserve's IPR&D business. Our former colleagues are accomplishing great things as founders, product and business leaders, and IPR&D strategists around the world.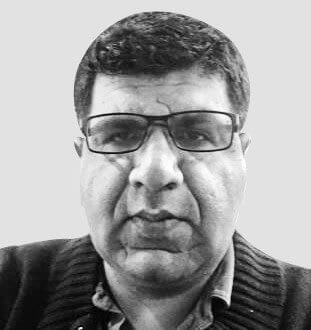 SHARE YOUR STORY
We would love to hear from you, about your Evalueserve experience.