Our People Stories
Marc Vollenweider
Co-Founder & Chief Strategist
A Remarkable 20-year-long Journey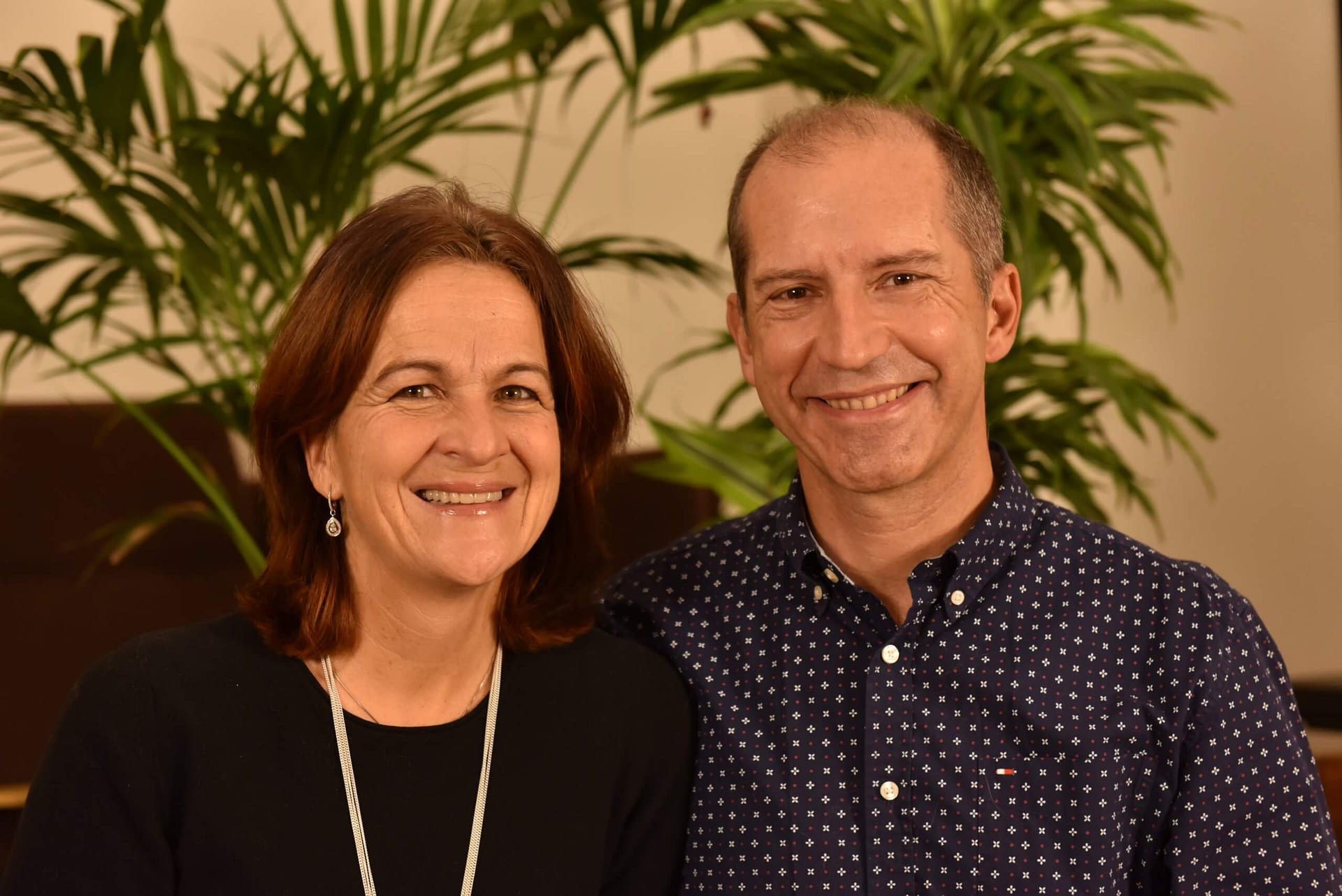 My most cherished dream, which is today represented by 4000+ dreamers like myself, turned 20 this year. Evalueserve has crossed its teens, and I couldn't be prouder!
When I look back at the last 20 years, there are so many stories that come to mind – some inspiring, some quirky, and some downright ludicrous. I must start with an amusing story – after all, what is more invigorating than a hearty laugh. Incidentally, it also marks our first step into a formal corporate get-up.
The 'dirty' corporate cover-up
Our First Office
March 2001 – we had just moved into our first proper office site at Corporate Park in Gurgaon. Evalueserve took half a floor with space for about 30 workstations. At the time, one got the building without flooring or ceiling. As we entered the office floor for the first time, we were flummoxed at the sight of a single toilet seat in the middle of the open office space. It was attached to the floor with heavy bolts!
When we asked the landlord about the eyesore, he insisted that our rental contract contained a clause that required us to put back the toilet seat at the end of the lease period. What were we to do! We dutifully (and highly secretly) stored the toilet seat in an office closet, before we started putting in the flooring and the ceiling.
Several years later when we vacated the office, we asked the landlord if he needed us to put back the toilet seat in its prior place by drilling a big hole in the marble floor. Graciously, he dropped the requirement…
Firing up our dreams amid jitters
Our first office was fully furnished, and we were ready to move in with 10 team members. I knew that a puja (ceremonial worship) was mandatory before such a momentous occasion. What I didn't know was it would include a roaring fire in the middle of the office floor!
There we were, the 10 of us, standing around the fire (havan) that the priest had arranged on the marble floor. As we sent someone rushing to turn off the fire alarms, the priest instructed Ashish Gupta and me to sit next to the fire and make various offerings into it to seek blessings.
It was the first time I had witnessed a puja, and I still can't get over the fact that we had an open fire in the middle of our brand-new office!
Christy Mani offers a month's salary as a prayer for our success
Christy had been working with us while I was still at McKinsey; he later joined Evalueserve. When Evalueserve was founded, Christy traveled all the way to his hometown in South India to donate a full month's salary to his church, and to pray for the success of our start-up. Gabi and I were really touched.
What's more, his prayers seem to have worked very well – Evalueserve became successful within a mere 14 months of launch!
In-house fortune forecasts
When I think of those initial days, I can't but remember Chinmaya Padhi. One of the first team leads at Evalueserve, he would provide regular horoscopes to anyone who contacted him. His horoscopes had, in fact, become an integral part of our office in those days! (I believe Chinmaya still keeps up with his astrological predictions).
Speed, adventure, and work go hand in hand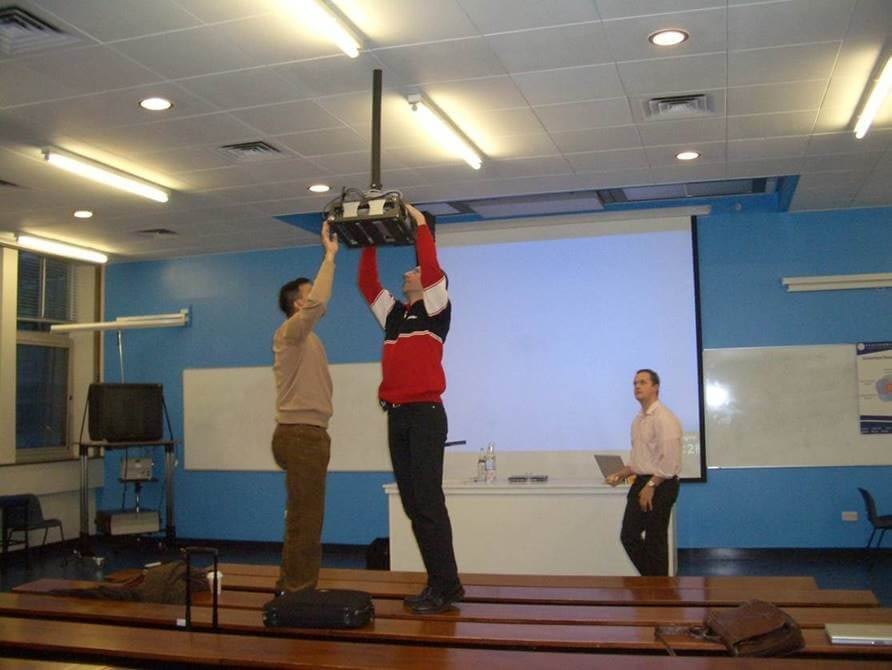 Early Days
Our first FTE deal was with a Swiss life insurance company. I knew the CFO who urgently needed some competitive intelligence and market analysis done. We had a five-member team on the ground in Switzerland for a while. I went to pick up the new team leader from Zurich airport, and we spent a few days working in our client's office. As we lived in Southern Austria at the time, Gabi and I invited the team leader to spend the weekend with us.
I drove my mum's sports car to Austria via Munich / Germany, a distance of about 600 km, mainly on highways. As there are no speed limits on long stretches of highway in Germany, I gave it a go at slightly above 200 km / h, but still much below the 250 km / h the car could have driven. When we arrived at our house in Austria, the team leader quietly found a tree in our garden and spent some time meditating under it (I suspect to calm some nerves)! It's a good thing he did, because the next morning, we decided to climb a mountain (2166 m) to acclimatize him (needless to say, used the ski lift on the way down)!
Sea cucumbers in Shanghai
When we decided to set up an office in Shanghai in 2005, we went to negotiate a lease. We organized a formal business meeting with one of the vice mayors of Shanghai. He told us that he had a target to grow the GDP of 'his' district by 15% that year, for which he needed to convince every available company to set up shop. He promised by saying, "This gentleman to my right will help you with anything you need… immediately! You have my word." And they kept their word.
After we closed the deal, we had a business lunch where they served lots of specialties, including sea cucumbers. I went ahead and ate one to show respect, but I have to say that I didn't particularly like its texture. And neither did the others in our team…smile.
Sashimi, sake, plum liquor, and much much more!
One of our big IP clients invited us to Tokyo for an important meeting. Afterward, they took us out on a private dinner cruise on the Tokyo River. Like our team, the client's team also had five members. Hierarchically ordered, we were sitting in two rows on the boat's dining room. At the head of the table, there were two barrels – one filled with Sake and one with plum liquor. In the middle, between the two rows, was a beautiful ice sculpture covered with sashimi. We were helping each other to some sake and plum liquor… then some sushi followed by sake and plum liquor… then some tempura followed by sake and plum liquor… then some teriyaki and some more sake and plum liquor. It was all very delicious, but then the inevitable happened – one of our team members (I won't disclose who it was…it wasn't me) keeled over and had to be helped off the boat at the end of the trip!
Swedish King Karl Gustav in our office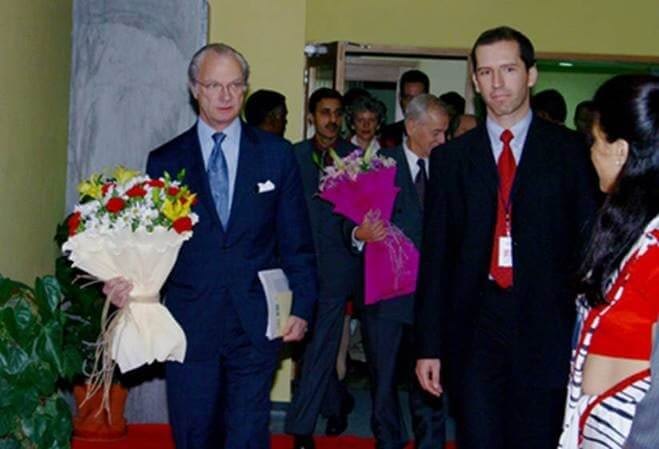 Swedish King's Visit
Thanks to Prajeet Patel, who had set up and grown our Nordic franchise, King Carl Gustaf of Sweden decided to visit our Delhi office. We wanted to be super-prepared and meticulously planned the visit. The delegation consisted of the King, the Swedish ambassador to India, and business leaders who controlled about 50% of the Swedish market cap, including the Wallenbergs. We got about 50 people in our India office to simulate the event the day before the official visit. Everybody got to wear a sign around his / her neck, indicating their respective roles during the visit. Obviously, some were very proud to pose as the king or the ambassador! The simulation helped find little flaws in our plans, which we mended immediately.
On the eve of the event, we found that it had been upgraded from a business to a state visit, which is why we would be called on by about 100 Indian troops in the morning. In their quest to provide security, these troops made things really difficult for us. For example, they put a metal detector right in front of the office building. When the king's security detail (a 6'6" tall, huge Swede with lots of artillery below his jacket) arrived, the Indian troops wanted to make him step through the metal detector. The Swede just smiled and stepped around it. Nobody dared oppose him. What happened next was hilarious! They wanted the king himself to walk through the metal detector! We managed to convince them that the move does not make much sense.
The actual visit included speeches; the delegation was highly interested in what Evalueserve did as a company. The king asked to talk to one of our analysts, who turned out to be an equity analyst in our FS team who was researching an alcoholic beverage market. It was a discussion no one was prepared for, least of all, the analyst in the team. But all's well that ends well, and the entire visit was greatly appreciated by His Majesty.
Chilean President Michelle Bachelet visits our office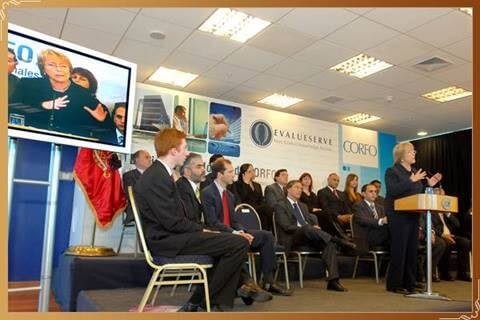 Chilean President's Visit
When we set up our Chilean office in an official tech park near Curauma (near Valparaiso / Vina del Mar) in 2007–08, Chilean President Michelle Bachelet announced a visit. Our center head, Mohit Srivastava, and our Chilean team, using their great diplomatic skills, had got the national organization for tech parks to arrange the visit.
The President arrived in a helicopter. It was an amazingly proud moment when she entered the premises. The whole Evalueserve team of the early days was there. I had the privilege of talking to her one on one for a few minutes in the elevator and before our respective speeches. She impressed us a lot with her fluency in the German language, as she had studied in Germany for several years.
These are just a few of my experiences through the amazing 20-year-long journey that I have undertaken with all of you. There are many more I could tell, and so many more that we need to create in the days to come.
I wish all of you (and myself) many more years of unparalleled success. Happy anniversary!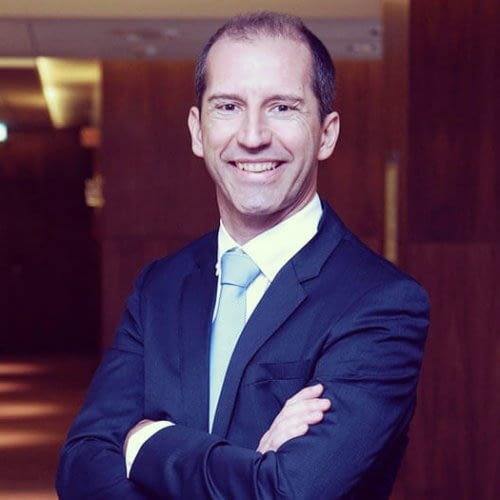 SHARE YOUR STORY
We would love to hear from you, about your Evalueserve experience.