20% accelerated Market Response for Global Asset Manager's Market Insights and Strategy Team Through Insightsfirst
The Challenge
Most Global asset managers have multiple market and competitive intelligence teams spread across the enterprise that are responsible for providing insights. The disintegrated teams support multiple business functions, including product strategy, market and client intelligence, digital, etc. Asset managers are now trying to establish enterprise-level market insights and strategy function and to overcome the following challenges:
Disconnected teams across the enterprise
Siloed insights and knowledge 
Multiple platforms being used (in the form of knowledge management, news aggregators, and PowerBi/Tableau)
The Solution
 Evalueserve's Insightsfirst platform and domain experts can help create asset managers create a center of intelligence to address each of these challenges. We leverage the power of the Insightsfirst platform to:
Integrate diverse sources of intelligence onto a central platform that leverages AI-based news curation and automated data feeds. 
Eliminate separate platforms for knowledge management, intelligence dashboards, and curated research.
Introduce interactive dashboards that analyze trends and draws insights from a large volume of qualitative datasets. 
Streamline processes related to news aggregation, search, and reuse through automation.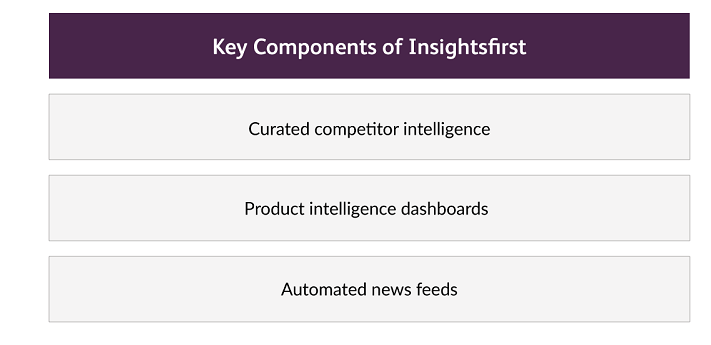 Automated news feeds and AI-enabled secondary research are augmented by a strong asset management SME research team to ensure that clients derive maximum value out of the platform.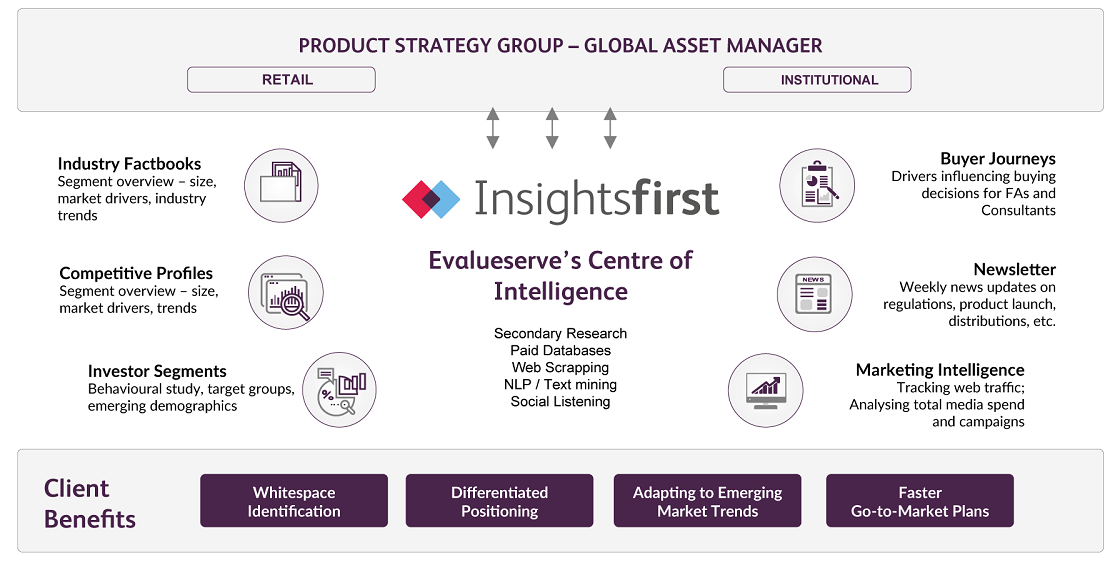 Business Impact
Through our Insightsfirst platform, we help clients achieve "one version of the truth" at an enterprise level by integrating data and insights that were earlier generated and utilized by the client's various teams. As a result, multiple business functions can collaborate via a single platform for all of their information and insights needs. Since this is backed by our strong asset management research team, the client can quickly and thoroughly analyze trends and generate insights.
30% improved response time

for information requests.

20% reduction in cost

for information collection, curation, and distribution.

Achieve execution efficiency

through AI-enabled news curation and automated data feeds.
Fill-in the form to discover how you can accelerate your market response.