Uncover intelligence.
Convert into action.
Powered by AI. Monitored by domain experts.
Driven by you.
A market & competitive intelligence platform powered by mind+machine™
Backed by internal and external data

Primary research, digital assets, data warehouses and more.

Domain expert supervision

Dedicated domain experts augment AI engine and supervises processes

AI powered

Processes data for continuous updates of insights and intelligence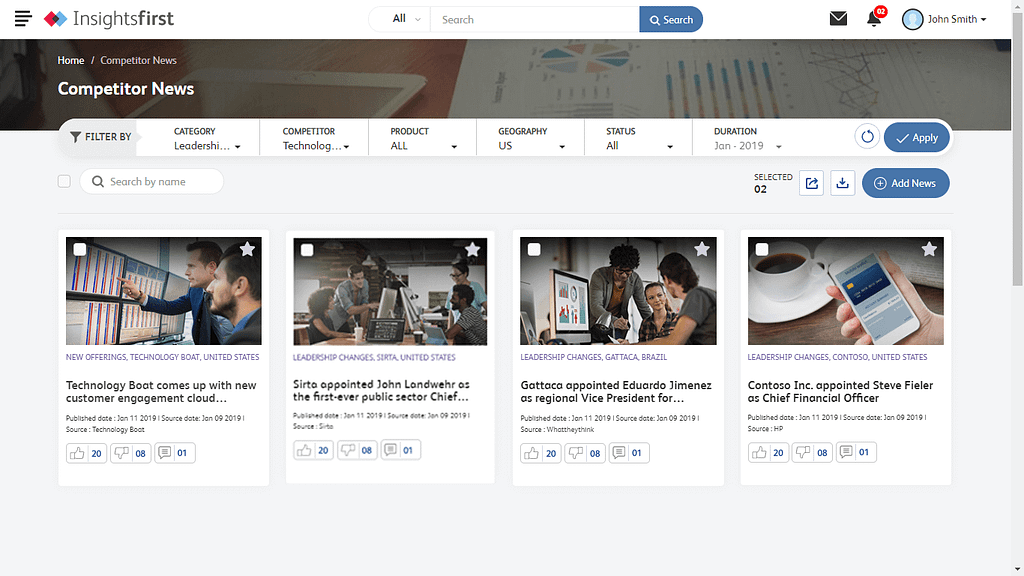 Process internal and external data
External secondary sources: use NLP to extract unstructured data from web pages, social media, proprietary databases, and other digital sources.
Primary research: sources first-hand interviews with industry experts, customers and competitors.
Internal data warehouse: extracts company data via API from data warehouses and applications.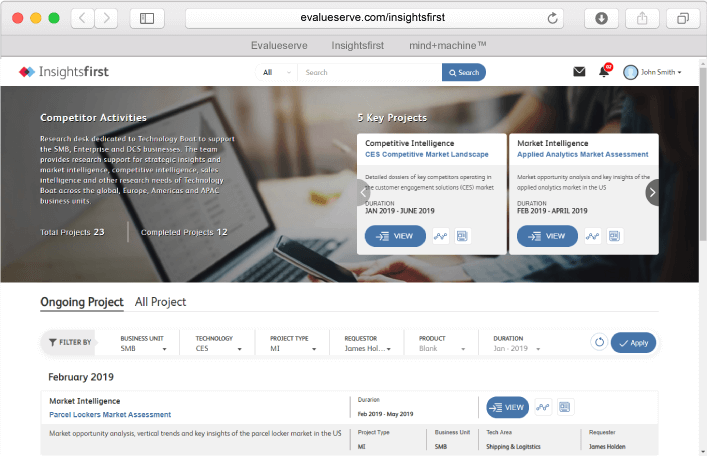 Sustained by dedicated experts
1,000+ domain experts: There are over 1,000 domain experts ready to collaborate with you and your team.
15+ industries: Our experts specialize in industries spanning from Financial Services to Healthcare and everything in between.
Global and multi-lingual support: We support over 26 languages across the world.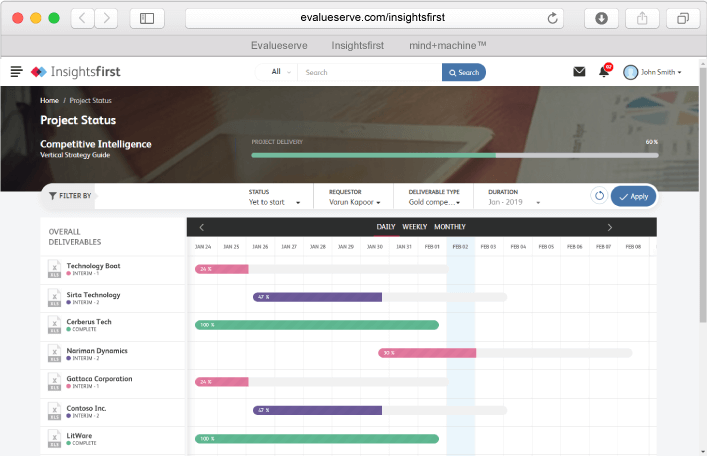 AI-powered intelligence and insights
Expert driven: AI algorithms are based on expertise from serving clients in over 15+ industries for over two decades.
AI powered: uses AI to sift through the most relevant information for updates and alerts.
24x7x365 monitoring: continuously updates and refreshes templates for up-to-the-minute intelligence.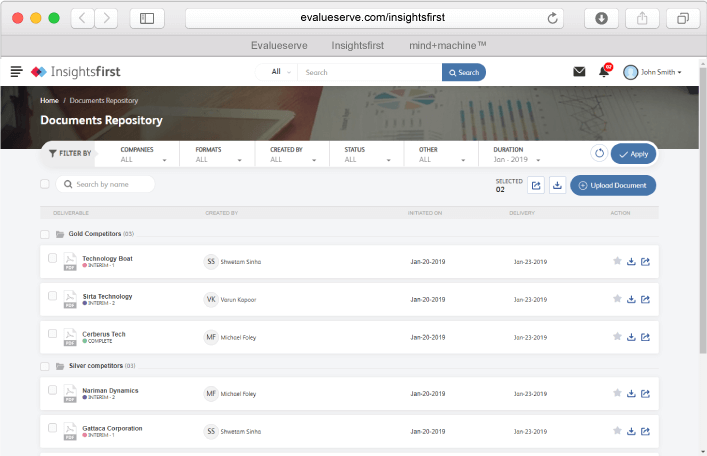 Actionable workflow
10+ use case templates: three types of visualization layers enabled by JavaScript, PowerBI, and web-rendered PowerPoint reports place key facts front and center.
Searchable knowledge repository: single harmonized base that brings together external and internal knowledge into one fully searchable repository.
Single shared knowledge base: deeper collaboration across teams, functions and boundaries with a single shared knowledge base, user tagging, comments and alerts.
Talk to one of our experts
Get in touch today to find out about how Evalueserve Insightsfirst can help you improve your processes, making you better, faster and more efficient.
Contact Us