Meet The Team
Our Leadership.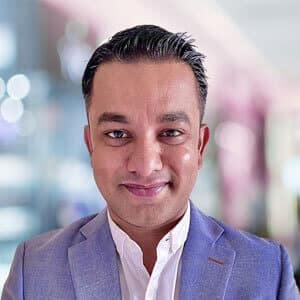 Anshuman Gupta
Head of Business Development,
Asia Pacific
Anshuman Gupta leads Evalueserve's growth efforts in the Asia-Pacific region. In his current role, Mr. Gupta focuses on growing our client portfolio in Asia-Pacific and expanding the scale of our existing relationships. Mr. Gupta is also actively involved in developing and strengthening our portfolio of services and products. 
Mr. Gupta has been with Evalueserve since 2004 and has worked across business units and locations. He worked in the Shanghai office for over 11 years. During that time, Mr. Gupta held the position of Vice President and was responsible for managing the delivery of research, advisory, and analytics for North Asia and Southeast Asia. He holds a bachelor's degree in commerce, accounting, taxation, and economics from Guru Ghasidas University. Mr. Gupta is based in Singapore.