Facilitating research and Design Services
Modernizing workflow with superior
proficiency, reliability & configurability
Researchstream: An End-to-End Research Workflow Management Platform Powered by Mind+Machine™
Workflow Management Tools

Key processes are automated and streamlined that support quicker collaboration

End-to-End Platform

Ensures quick resolution of requests and proper management of knowledge

Configurable Elements

Tailor specific elements to suit your organization (workflow steps, widgets, brand colors, fonts, etc.)

Cutting-Edge Technology

Sourced from leading providers and proprietary elements ensure smooth functioning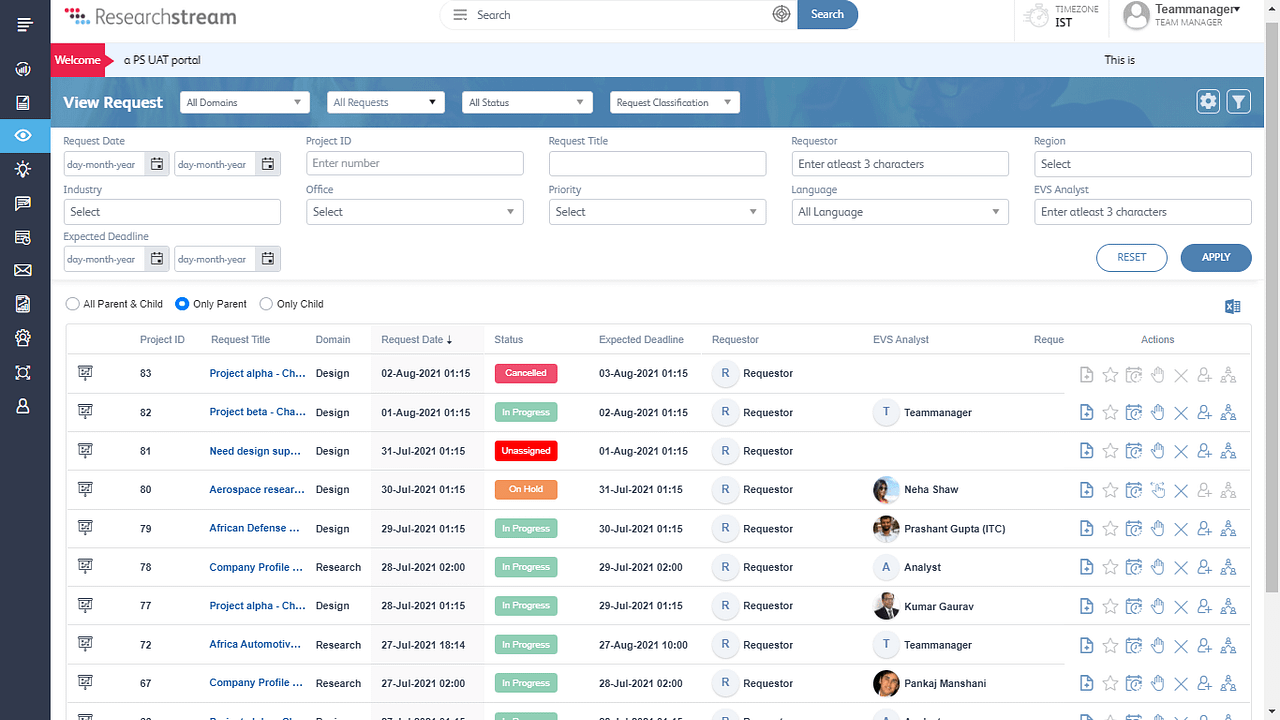 Workflow Management Tools Automate Key Processes
Improved efficiency of the workflow by reducing reliance on emails, applying best practices and eliminating duplications of work.
Monitor and maintain request pipelines through a single dashboard view, which keeps managers and requestors aware of their project's status.
End-to-End Platform
Full coverage of the workflow process by streamlining every step from request intake to knowledge management and everything in between.
MIS reporting feature to track productivity, measure process efficiency and business performance.
Elements can be Configured to Fit your Organization
Maintain consistency through the platform's ability to suit your organization's specific elements such as brand colors, fonts, dashboard widgets, etc.
Optimize workflow for your organization by choosing specific steps to implement, along with making your repository easy to navigate by configuring search fields.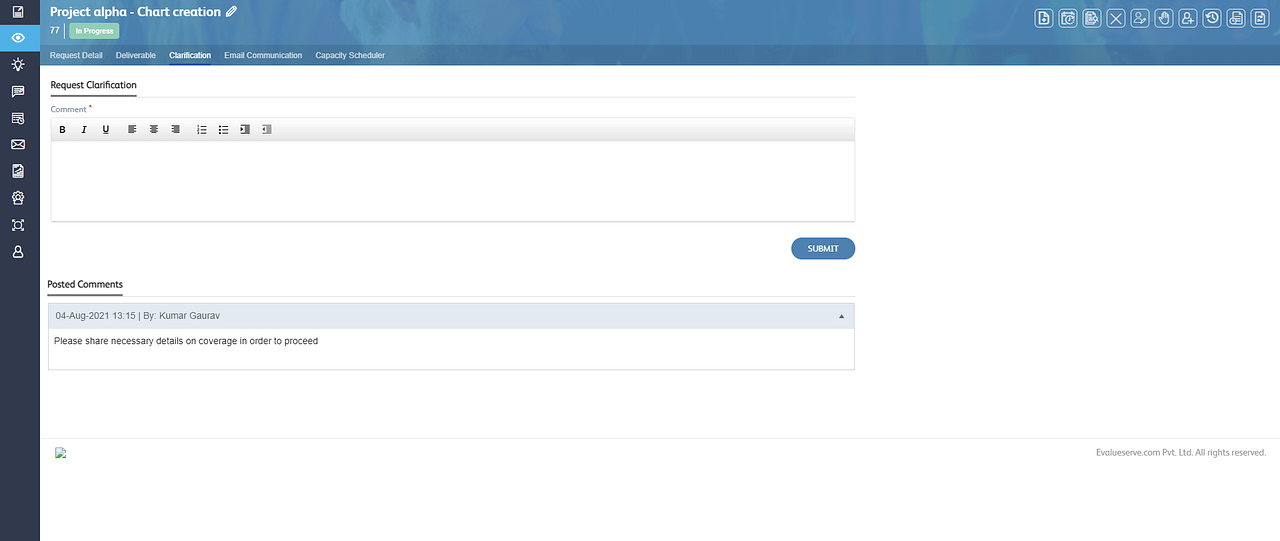 Cutting-Edge Technology Stack Operates in Various IT Environments
On-the-go access through secure channels on mobile or web, where users can submit requests and receive output in a holistic manner.
Collaborative capabilities of the platform make it easier to collaborate with stakeholders and other team members, which improves overall efficiency.
Easily adaptable to various technological environments, since the technology and proprietary elements are designed to ensure smooth operation.
How can Researchstream help?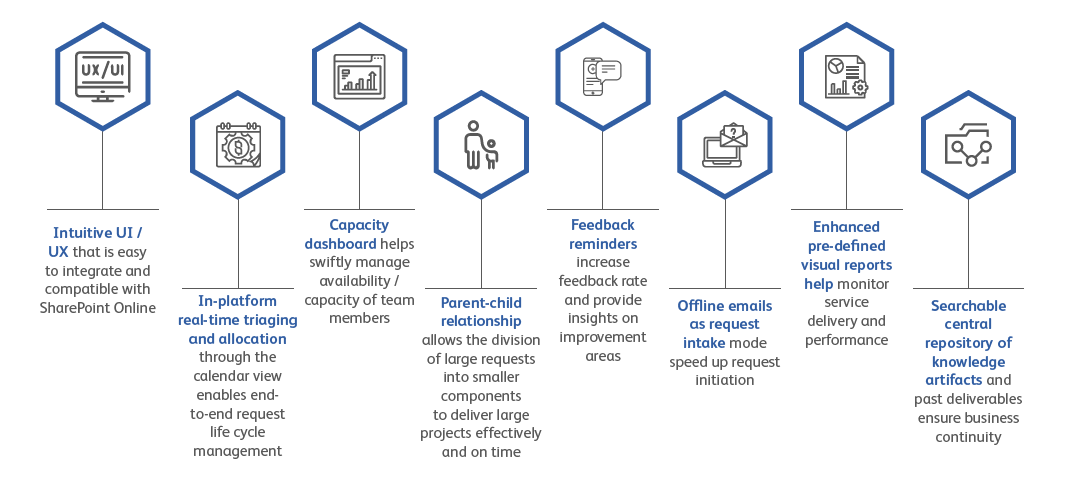 See Why Over Half of the
F500 Trust Us
3 of top 5 strategy consultants

3 of 5 oil and gas supermajors

12 of top 15 global pharma companies

5 of top 10 personal care companies

6 of top 10 industrial goods companies

8 of 10 global investment banks